Skip to product information
SKYRIM LIMITED EDITION DRAGONSTONE REPLICA
"Yes, I could use someone to fetch something for me. Well, when I say fetch, I really mean delve into a dangerous ruin in search of an ancient stone tablet that may or may not actually be there." 
You can bring the Skyrim Limited Edition Dragonstone Replica to that wizard Farengar to help with his dragon project. Or you could keep it in your collection. We're sure he wouldn't mind. 
FEATURES 
Replica of the Dragonstone

 

Based on an in-game item from The Elder Scrolls V: Skyrim

 
Front: 

Map of Skyrim's Dragon burial mounds

 

Back: 

Dragon Script for "Here lie our fallen lords until power of Alduin revives"

 
Dragonstone Replica

 

Display stand

 

Map

 
Width: 

3.55 in (9.02 cm)

 

Height: 

3.94 in (10.01 cm)

 

Thickness: 

0.12 in (0.3 cm)

 
Weight:

 5.90 oz (167.26 g)

 
This pre-order item ships in October 2021

 
LIMITED TO ONLY 5,000 PIECES! 
Bring home the artifact that sets off your story as Dovahkiin. This beautiful replica of the Dragonstone features all the details of the in-game item. Though made of metal, it has textures and cracks to make it look like ancient stone. On the front, you'll find the map of the Dragons' resting places. Turn it over, and you'll see a prophetic passage in Dragon Script. Beneath this is a sequential number that's unique to the particular piece you have; there's only 5,000 worldwide. 
Put it on its display stand or let it rest on the map that's included in its presentation box. 
SPECIFICATIONS 
The Elder Scrolls V: Skyrim Video Game Merch

 
Shipping Weight:

 5.30 oz (150.25 g)

 

Shipping Dimensions:

 3.59 x 0.99 x 4.93 in (9.12 x 2.51 x 12.52 cm)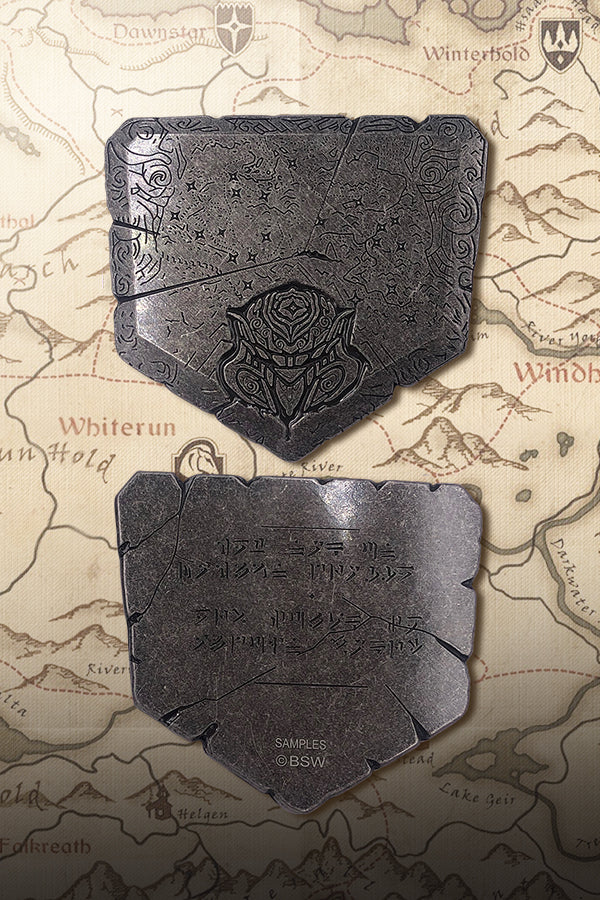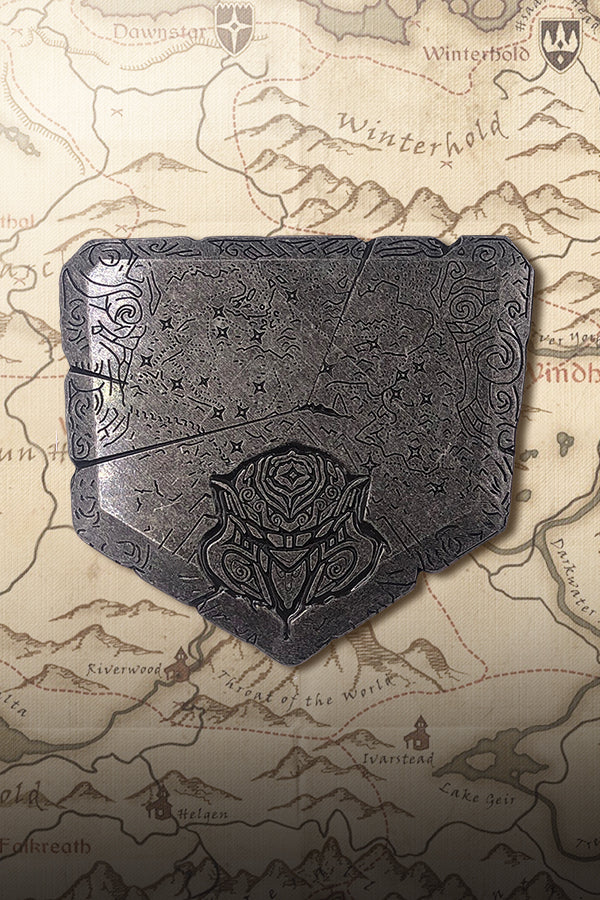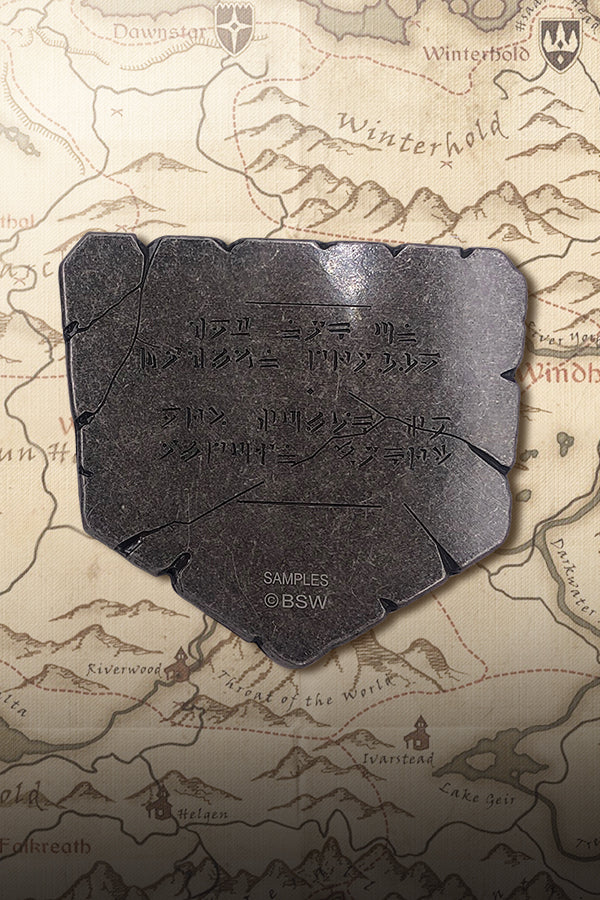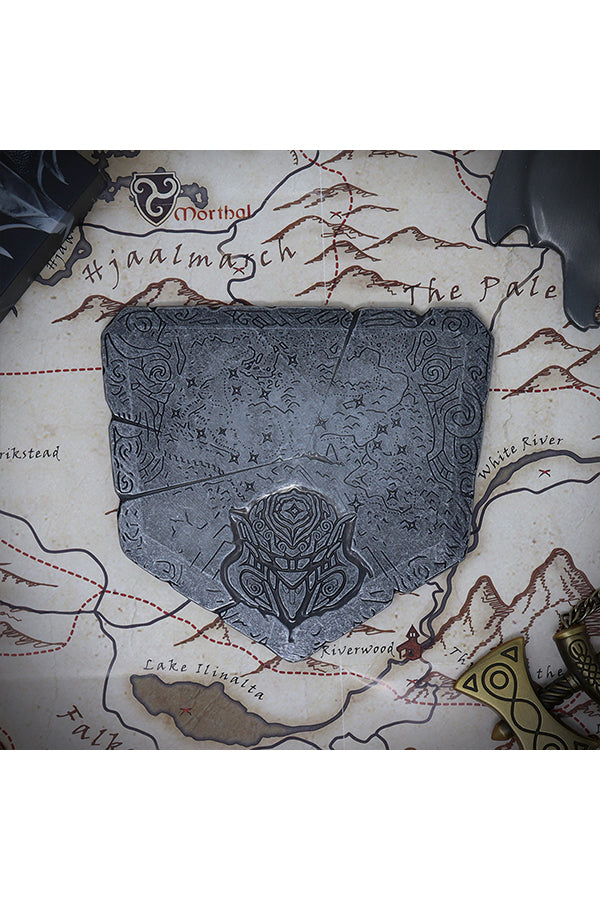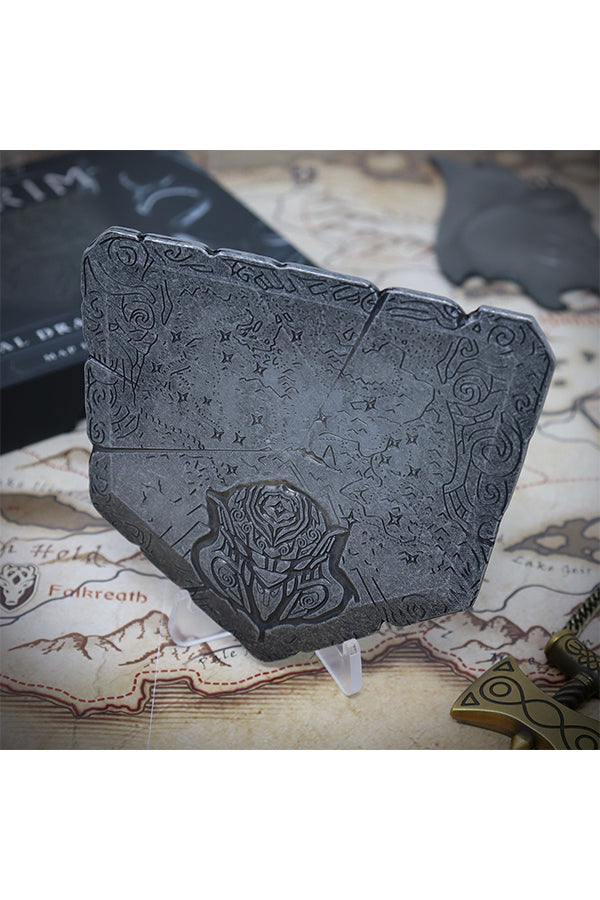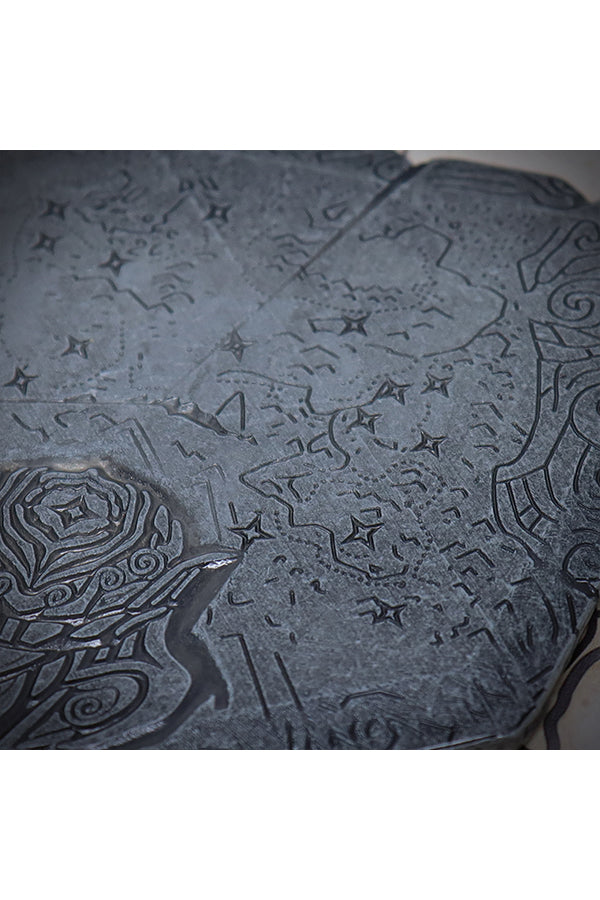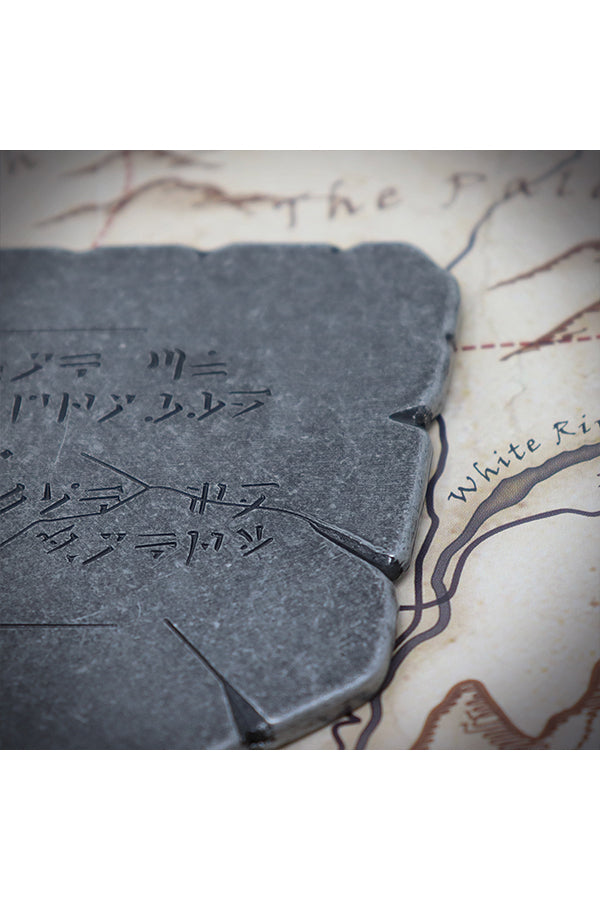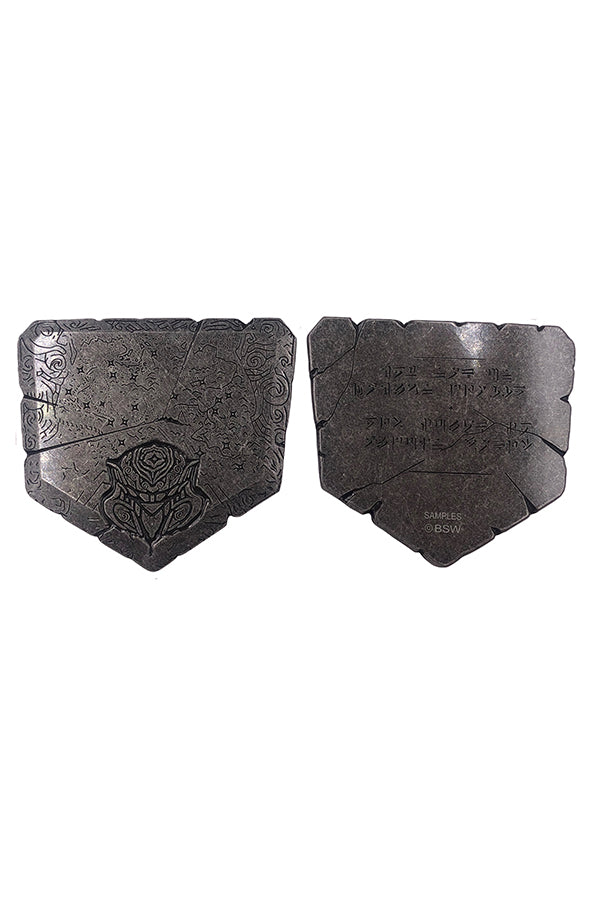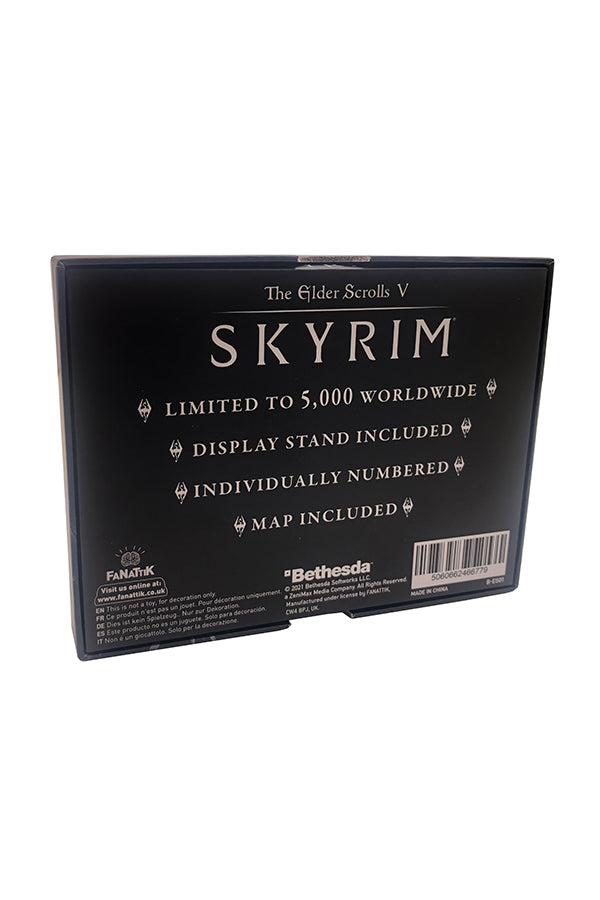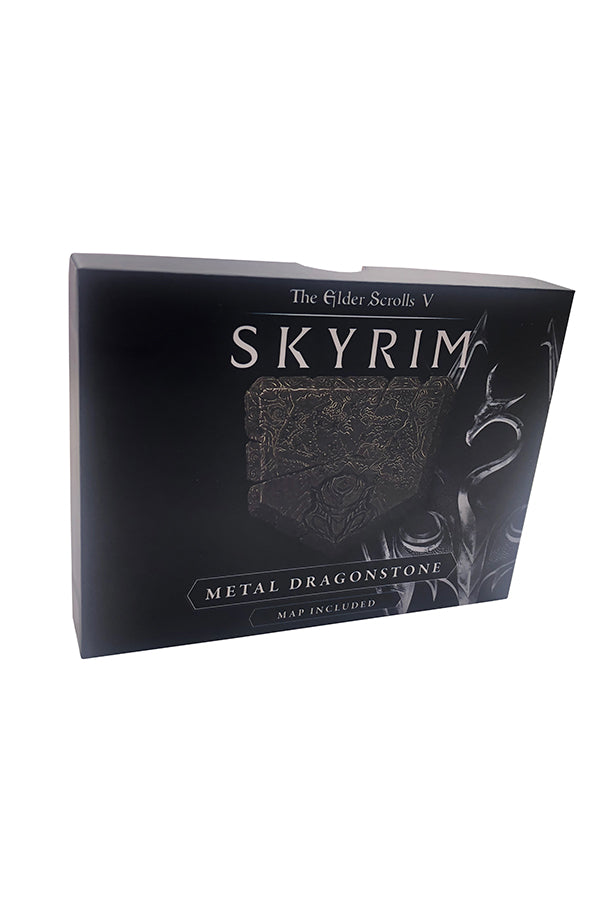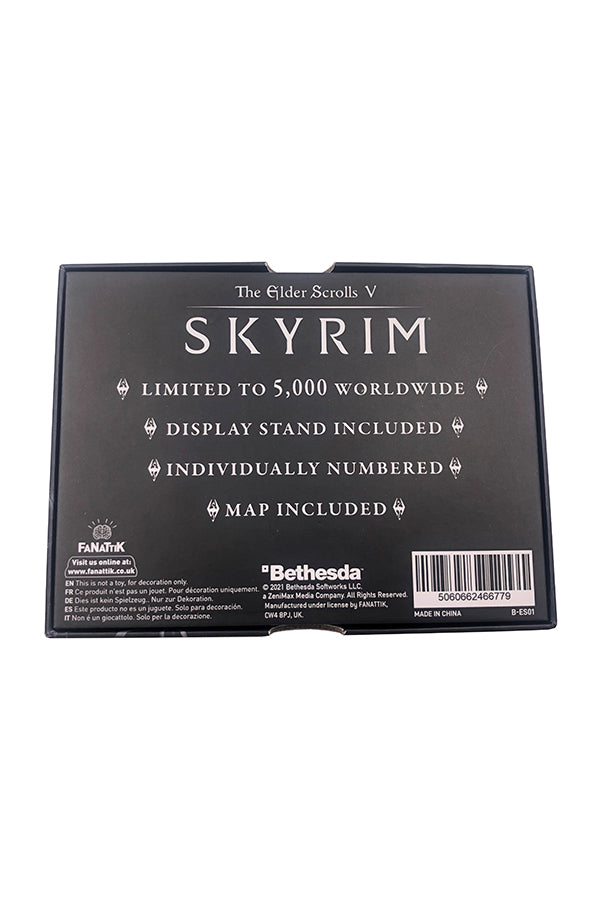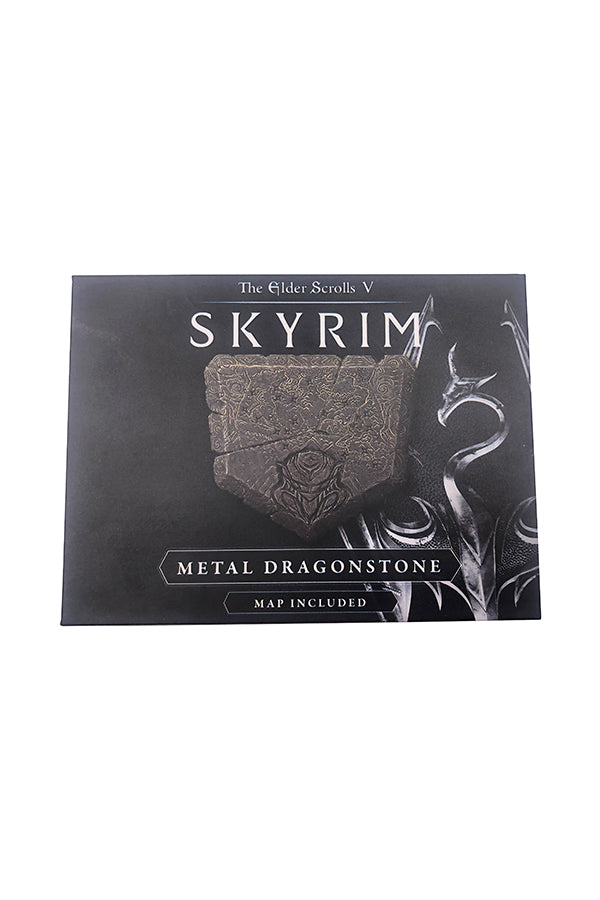 Shipping costs
| Zone | below 400 grams | 401-800 grams | 801-2000 grams | 2001 - 4000 grams | 4001 - 6000 grams | 6001 - 8000 grams | 8001 - 10,000 grams | 10,001 - 15,000 grams | 15,001 - 23,000 grams | 23,001+ grams |
| --- | --- | --- | --- | --- | --- | --- | --- | --- | --- | --- |
| 1 | 6,65 | 7,90 | 7,90 | 8,90 | 10,90 | 10,90 | 13,17 | 14,40 | 15,90 | 15,90 |
| 2 | 8,19 | 9,98 | 12,11 | 12,89 | 13,65 | 14,37 | 15,09 | 16,98 | 24,30 | 27,65 |
| 3 | 8,63 | 11,07 | 16,05 | 17,17 | 18,26 | 19,29 | 20,31 | 23,04 | 38,81 | 44,43 |
| 4 | 19,87 | 22,12 | 27,18 | 37,28 | 49,65 | 60,03 | 70,41 | 95,82 | 153,54 | 212,32 |
| 5 | 24,93 | 27,20 | 32,30 | 42,50 | 55,41 | 66,19 | 76,97 | 103,36 | 159,70 | 210,60 |
| 6 | 18,66 | 20,28 | 23,93 | 31,22 | 40,44 | 48,14 | 55,84 | 74,69 | 114,91 | 151,28 |
All rates shown in Euros. Zone 1: Austria, Germany Zone 2: Belgium, Croatia, Czechia, Denmark, Spain, Estonia, Finland, France, United Kingdom, Greece, Hungary, Italy, Iceland, Ireland, Luxembourg, Netherlands, Poland, Portugal, Romania, Sweden, Slovakia Zone 3: Switzerland, Jersey, Norway Zone 4: Canada, USA, USA FPO / APO Zone 5: Australia, New Zealand Zone 6: Japan