Skip to product information
HI-FI RUSH DROP THE 808 TEE
You're in the midst of battle, brawling to the beat as a rebellious rhythm reverberates through the air. Then, a flurry of claws is unleashed. Oh, it's on now! The cat has entered the fray. Wear the Hi-Fi RUSH Drop the 808 Tee and get everyone smitten with your show-stealing robot kitten. 
FEATURES:
808's head on wearer's left chest

 

Hi-Fi RUSH logo and leaping 808 on the back

 

Glow in the dark

paw prints on wearer's right sleeve

 
Product color may vary from the images shown due to monitor display variance.

 
Related Links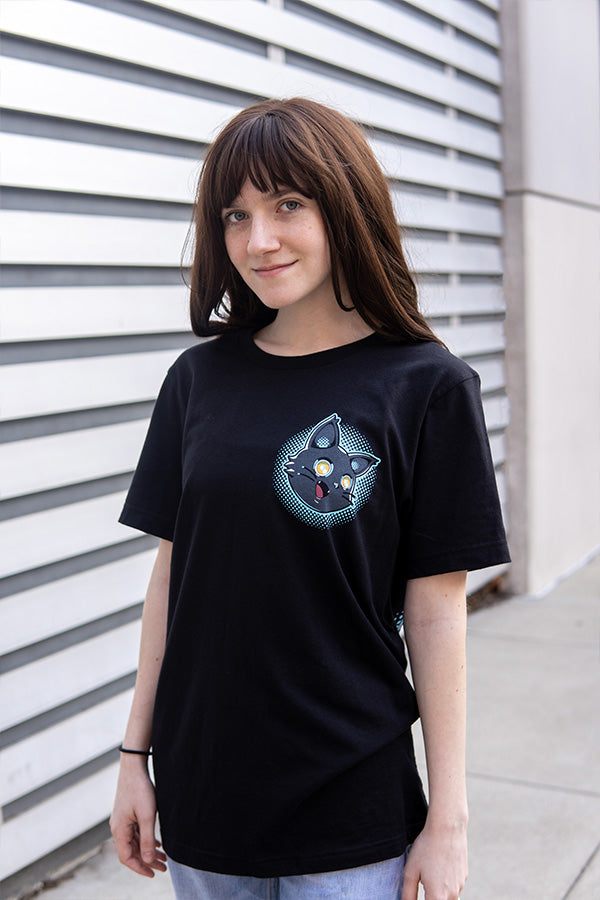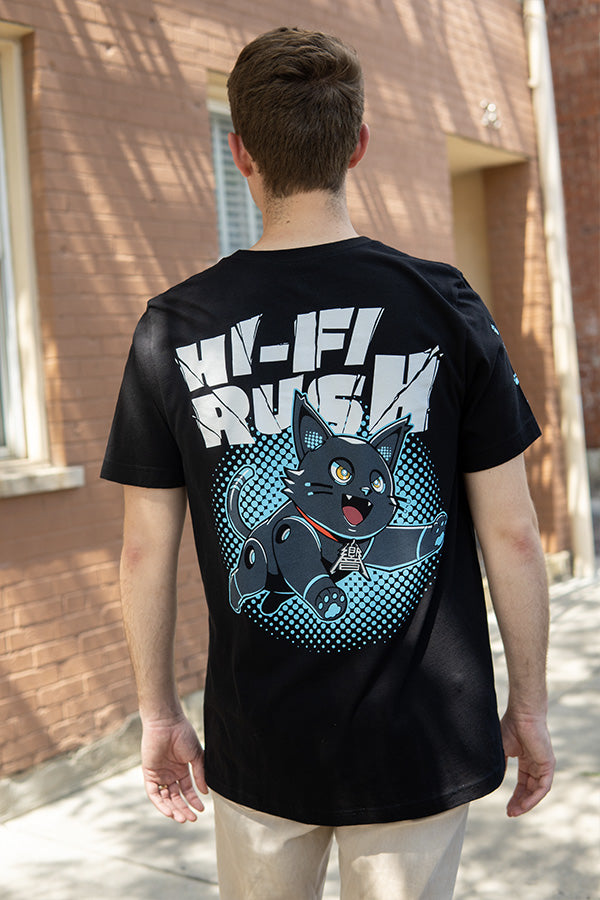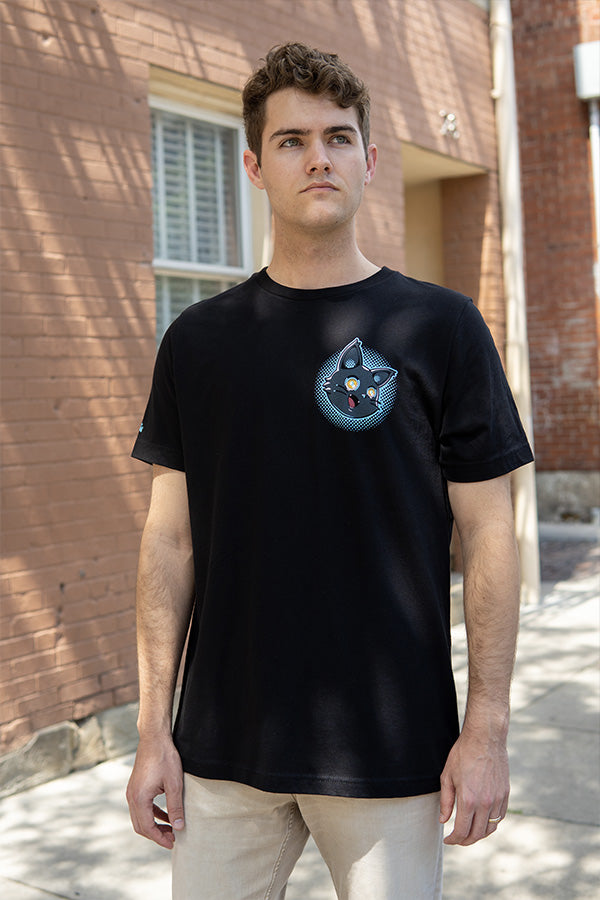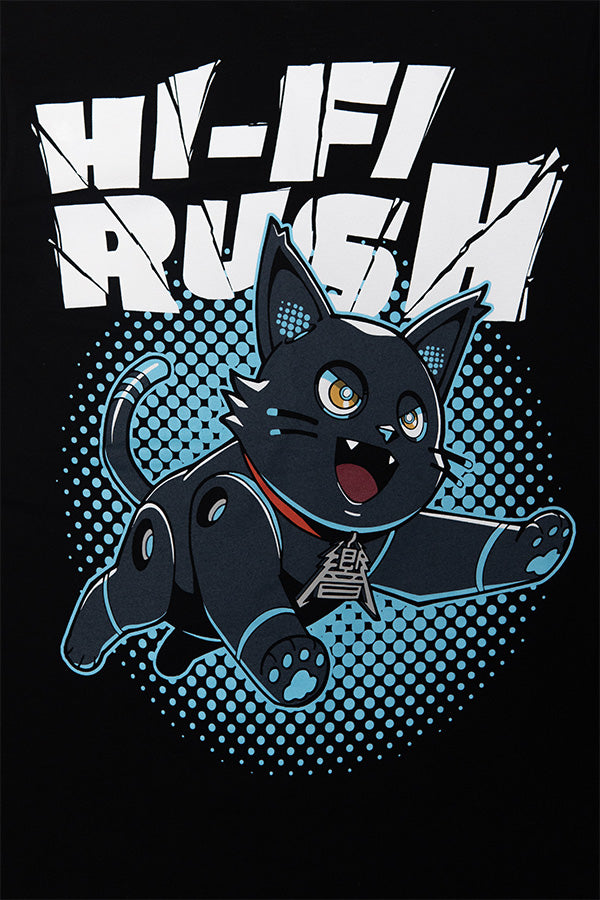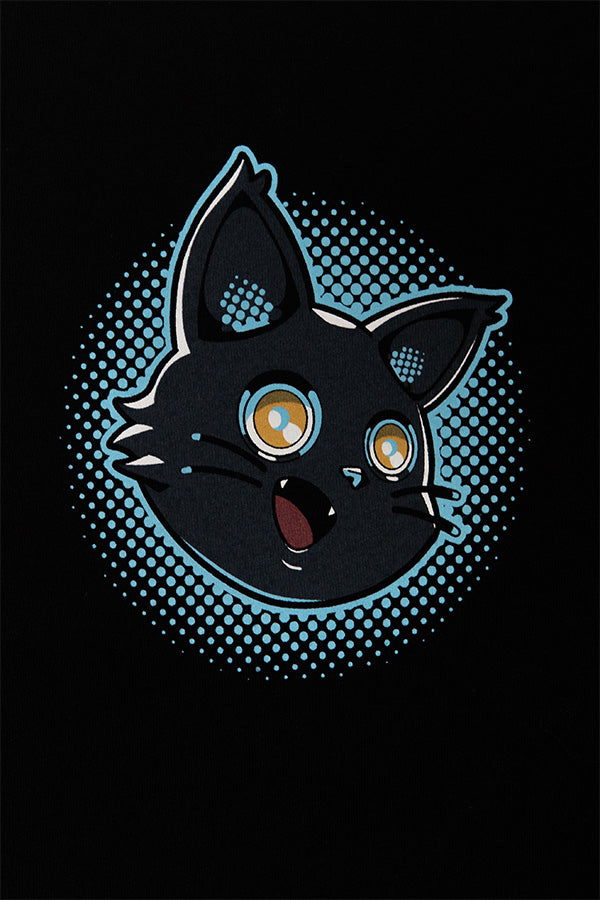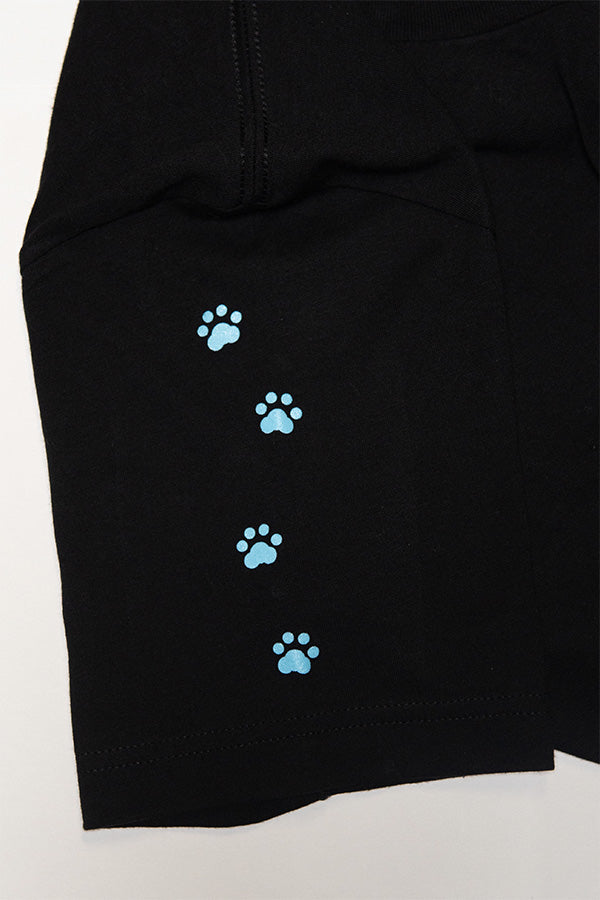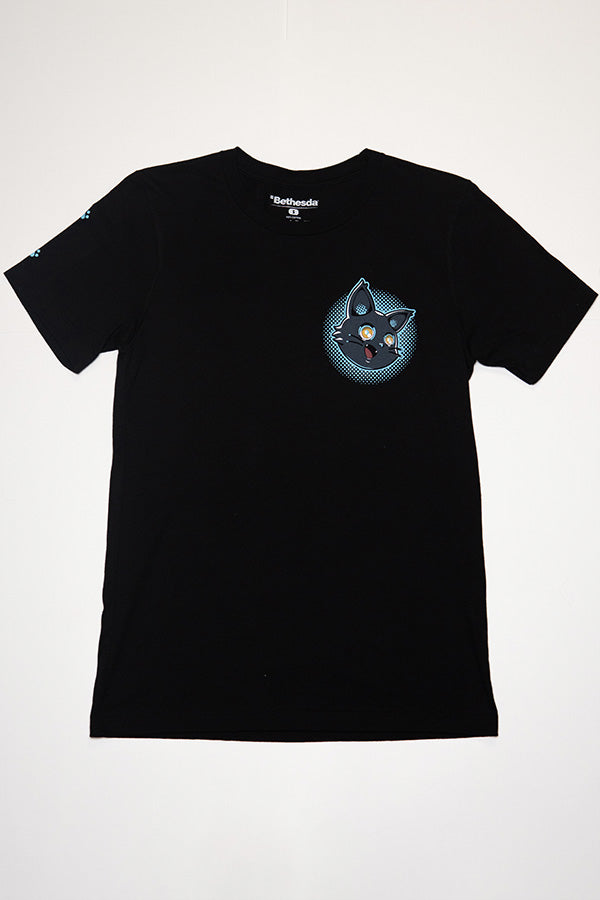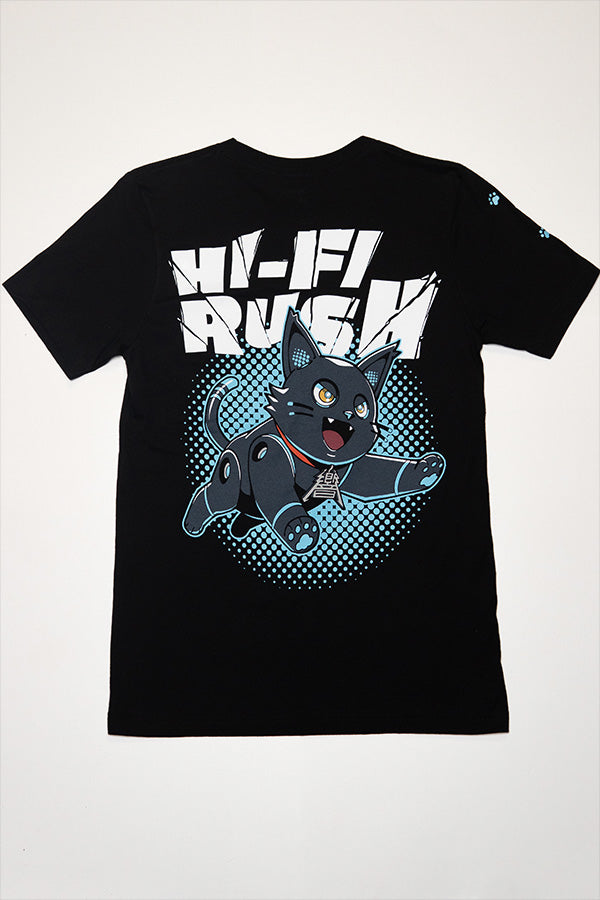 Shipping costs
| Zone | below 400 grams | 401-800 grams | 801-2000 grams | 2001 - 4000 grams | 4001 - 6000 grams | 6001 - 8000 grams | 8001 - 10,000 grams | 10,001 - 15,000 grams | 15,001 - 23,000 grams | 23,001+ grams |
| --- | --- | --- | --- | --- | --- | --- | --- | --- | --- | --- |
| 1 | 6,65 | 7,90 | 7,90 | 8,90 | 10,90 | 10,90 | 13,17 | 14,40 | 15,90 | 15,90 |
| 2 | 8,19 | 9,98 | 12,11 | 12,89 | 13,65 | 14,37 | 15,09 | 16,98 | 24,30 | 27,65 |
| 3 | 8,63 | 11,07 | 16,05 | 17,17 | 18,26 | 19,29 | 20,31 | 23,04 | 38,81 | 44,43 |
| 4 | 19,87 | 22,12 | 27,18 | 37,28 | 49,65 | 60,03 | 70,41 | 95,82 | 153,54 | 212,32 |
| 5 | 24,93 | 27,20 | 32,30 | 42,50 | 55,41 | 66,19 | 76,97 | 103,36 | 159,70 | 210,60 |
| 6 | 18,66 | 20,28 | 23,93 | 31,22 | 40,44 | 48,14 | 55,84 | 74,69 | 114,91 | 151,28 |
All rates shown in Euros. Zone 1: Austria, Germany Zone 2: Belgium, Croatia, Czechia, Denmark, Spain, Estonia, Finland, France, United Kingdom, Greece, Hungary, Italy, Iceland, Ireland, Luxembourg, Netherlands, Poland, Portugal, Romania, Sweden, Slovakia Zone 3: Switzerland, Jersey, Norway Zone 4: Canada, USA, USA FPO / APO Zone 5: Australia, New Zealand Zone 6: Japan