Skip to product information
FEATURES
Material: Polyresin
Size: 3 x 3 x 3.15 in (7.6 x 7.6 x 8 cm)
Weight: 425.24 grams
Hand-painted
Includes a 2 in (5.08 cm) freebie sticker
Hand-numbered product. The edition number on the product is based on the time you order your product. They are shipped randomly.
NOT SUITABLE FOR CHILDREN UNDER 3 YEARS OF AGE.
Product color may vary from the images shown due to monitor display variance and the product's hand-painted nature.
LIMITED PRODUCTION OF ONLY 900 WORLDWIDE
Can you imagine a demon that's in equal parts adorable and ferocious? Meet the DOOM Eternal Pinky Mini Collectible Figure! You may recognize it as that little guy you found while exploring secret locations in between all the demon slaughter. Now that you've found its real-world location, you can let this mini terror hang out on your desk or display shelf.
Taking after its more realistic cousin, the mini Pinky stands ready to attack. It boasts a round body armed with sturdy legs, burly arms, claws, horns, spikes, and a killer look in its face and eyes. Its flesh and armor are hand-painted with a beautiful gradient of pink.
With its bite-sized body, king-sized fury, and lovely rosy face, the mini Pinky is a triple threat that you wouldn't want to miss. View its turnaround video above to see it in 360°.
MORE DETAILS
DOOM Video Game Merch
Related Links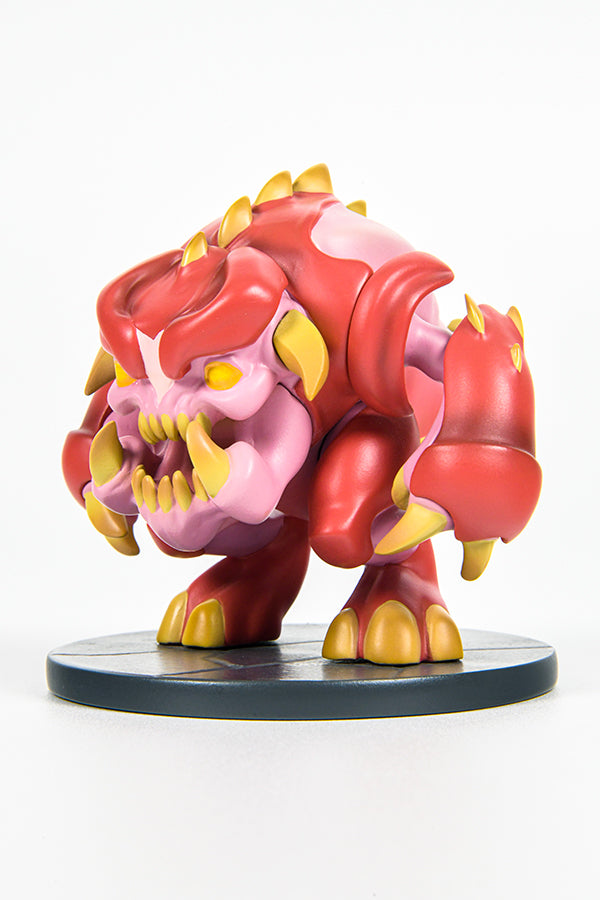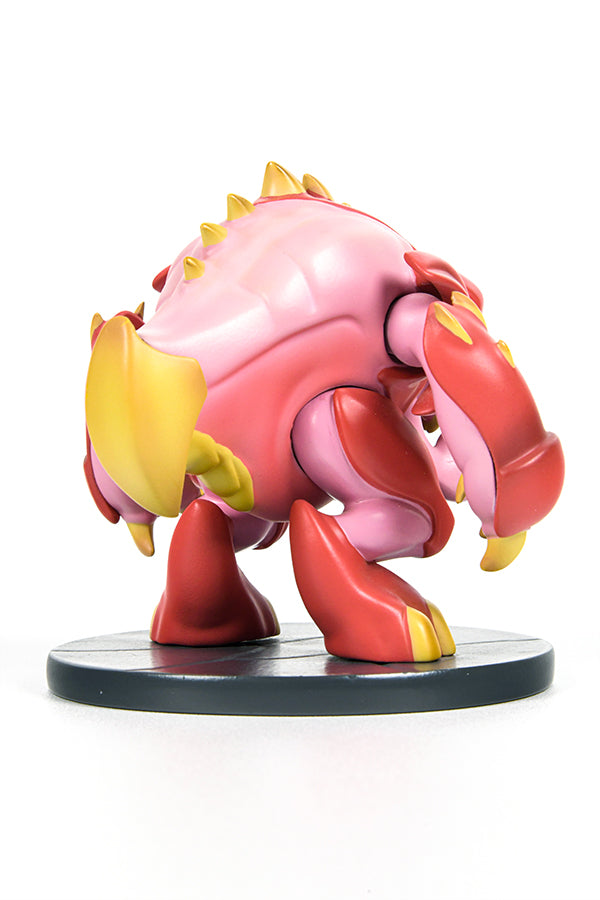 Shipping costs
| Zone | below 400 grams | 401-800 grams | 801-2000 grams | 2001 - 4000 grams | 4001 - 6000 grams | 6001 - 8000 grams | 8001 - 10,000 grams | 10,001 - 15,000 grams | 15,001 - 23,000 grams | 23,001+ grams |
| --- | --- | --- | --- | --- | --- | --- | --- | --- | --- | --- |
| 1 | 6,65 | 7,90 | 7,90 | 8,90 | 10,90 | 10,90 | 13,17 | 14,40 | 15,90 | 15,90 |
| 2 | 8,19 | 9,98 | 12,11 | 12,89 | 13,65 | 14,37 | 15,09 | 16,98 | 24,30 | 27,65 |
| 3 | 8,63 | 11,07 | 16,05 | 17,17 | 18,26 | 19,29 | 20,31 | 23,04 | 38,81 | 44,43 |
| 4 | 19,87 | 22,12 | 27,18 | 37,28 | 49,65 | 60,03 | 70,41 | 95,82 | 153,54 | 212,32 |
| 5 | 24,93 | 27,20 | 32,30 | 42,50 | 55,41 | 66,19 | 76,97 | 103,36 | 159,70 | 210,60 |
| 6 | 18,66 | 20,28 | 23,93 | 31,22 | 40,44 | 48,14 | 55,84 | 74,69 | 114,91 | 151,28 |
All rates shown in Euros. Zone 1: Austria, Germany Zone 2: Belgium, Croatia, Czechia, Denmark, Spain, Estonia, Finland, France, United Kingdom, Greece, Hungary, Italy, Iceland, Ireland, Luxembourg, Netherlands, Poland, Portugal, Romania, Sweden, Slovakia Zone 3: Switzerland, Jersey, Norway Zone 4: Canada, USA, USA FPO / APO Zone 5: Australia, New Zealand Zone 6: Japan