Skip to product information
Care for a cute and chubby cup of coffee?
Have you ever wondered why Cacodemons chase you around? Maybe they just want to hang out. Next time you find one, see if it wants to sit down for a cup of coffee. After all, how can something so adorable and round not be fun to hang around? 
FEATURES
Custom Cacodemon Mug with handle
Removable lid to maintain your drink's temperature
Spiky details 
Capacity: 14 oz 414 mL
Material: Ceramic
Individually hand-painted per piece
FDA-approved 
Size

Height: 4.13 in (10.5 cm) including lid / 3.23 in (8.2 cm) excluding lid
Width: 5.31 in (13.5 cm) including handle
Diameter: 4.72 in (12 cm) excluding handle 
CARE INSTRUCTIONS
Microwave safe
Top rack non commercial dishwasher safe 
Product color may vary from the images shown due to monitor display variance.


IMPORTANT NOTICES AND RESTRICTIONS
THIS PRODUCT IS PRE-SALE.
ANY ORDER CONTAINING PRE-SALE ITEMS WILL NOT SHIP UNTIL ALL ITEMS ARE AVAILABLE TO SHIP.
THIS ITEM IS ESTIMATED TO BE READY TO SHIP DURING THE MONTH OF DECEMBER 2023.
Related Links
DOOM Gear Collection
Bethesda Gear Store Home & Office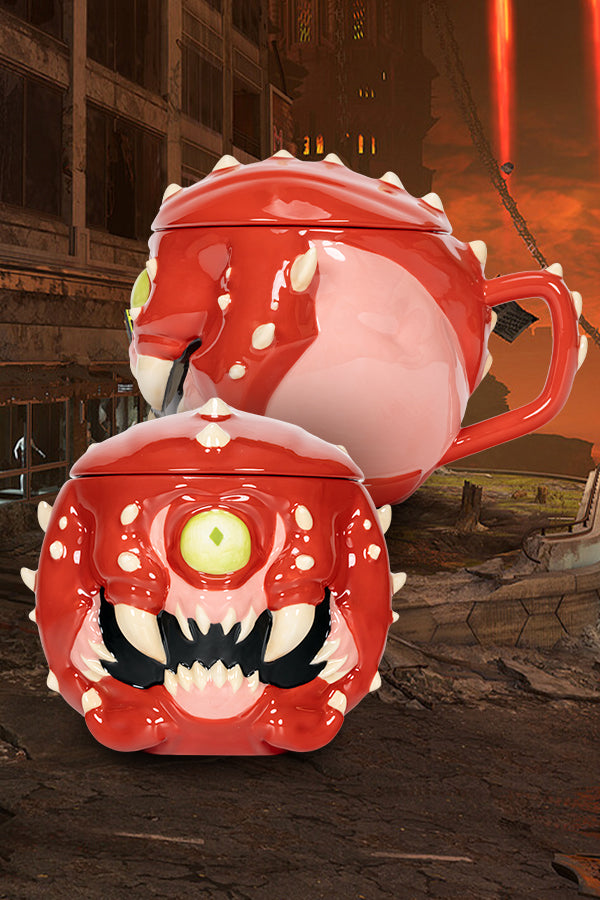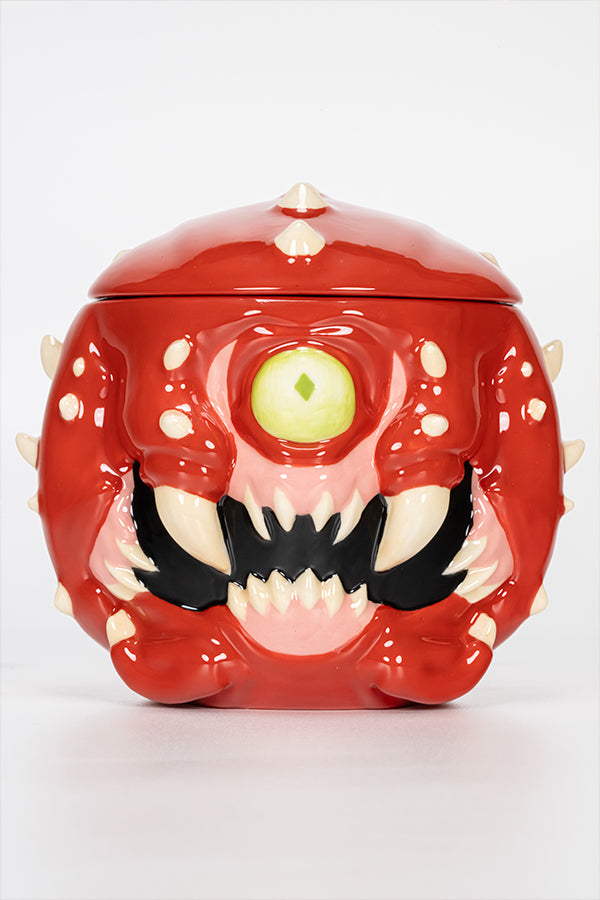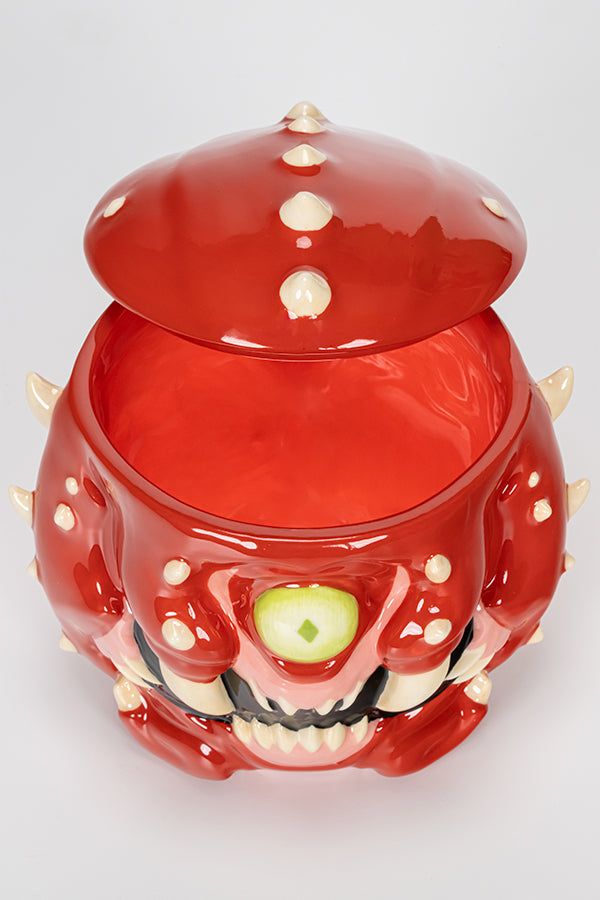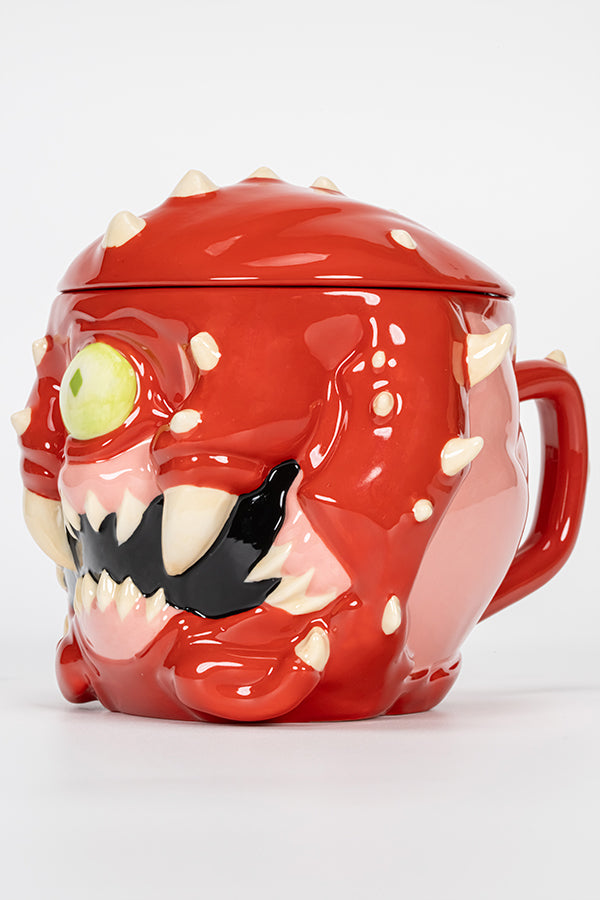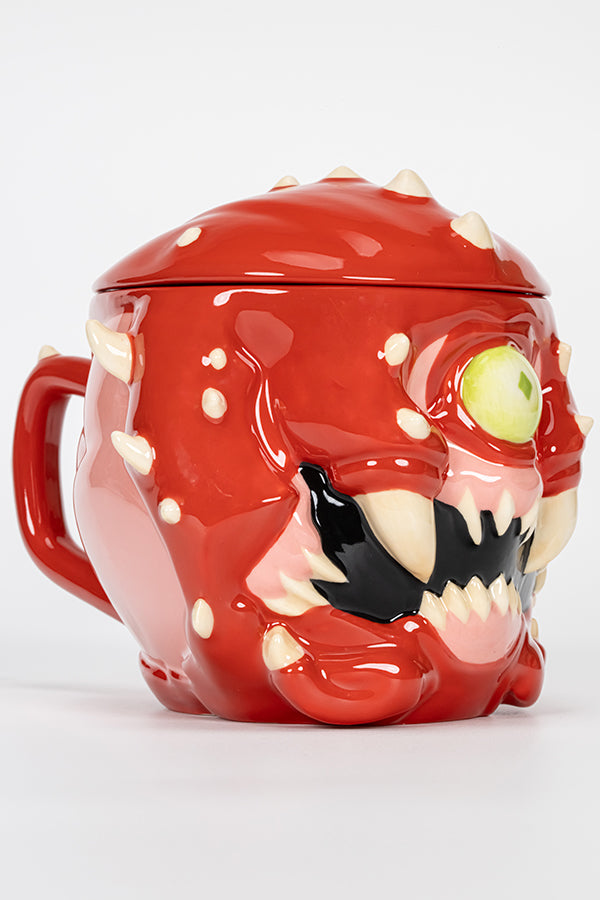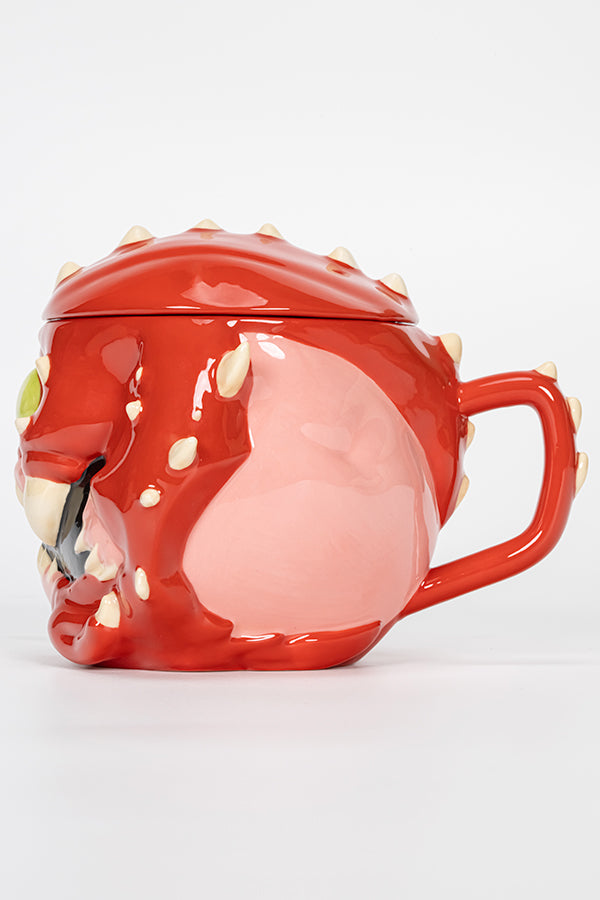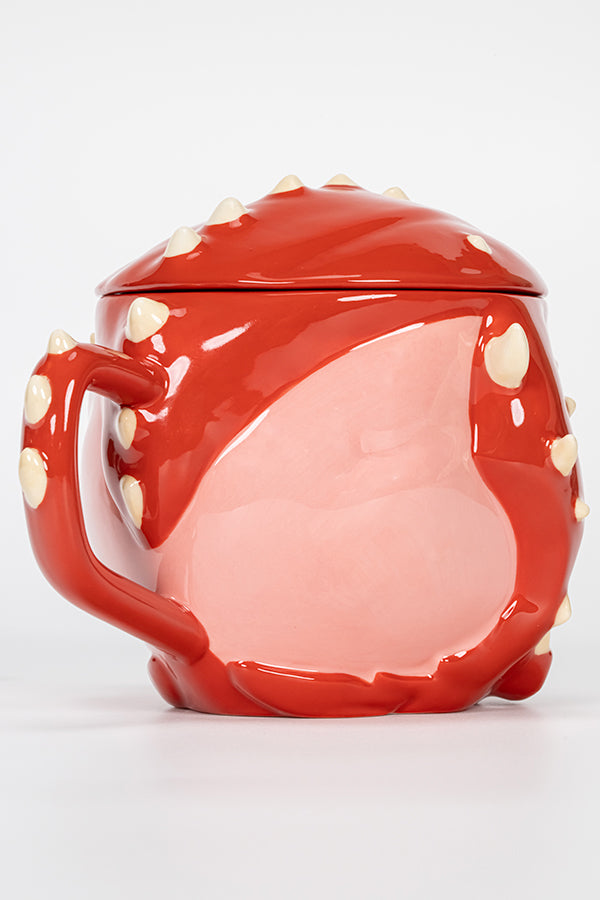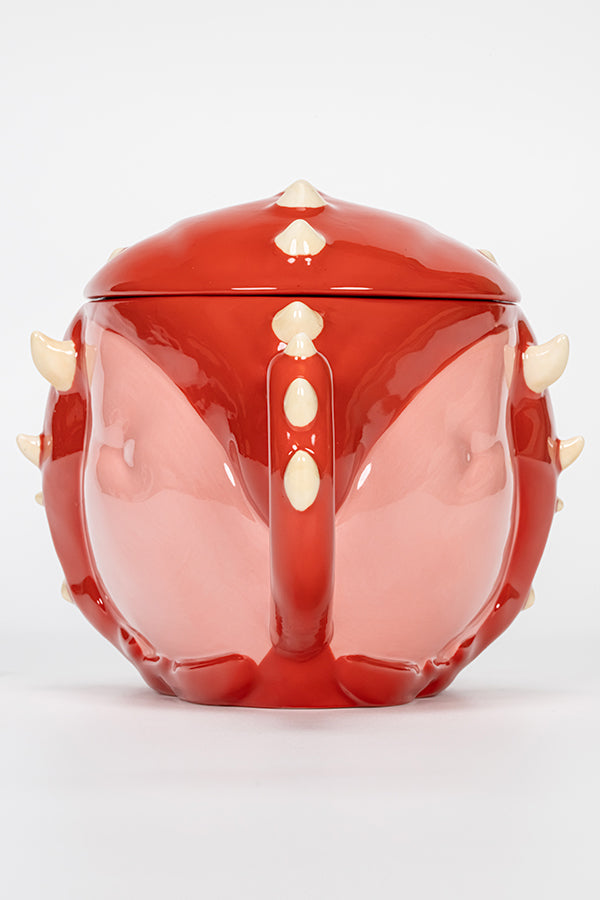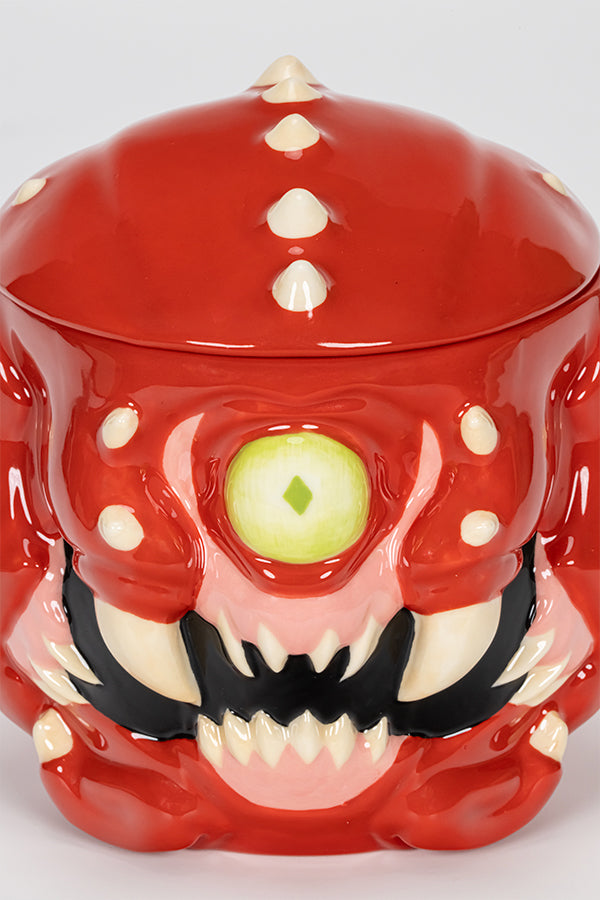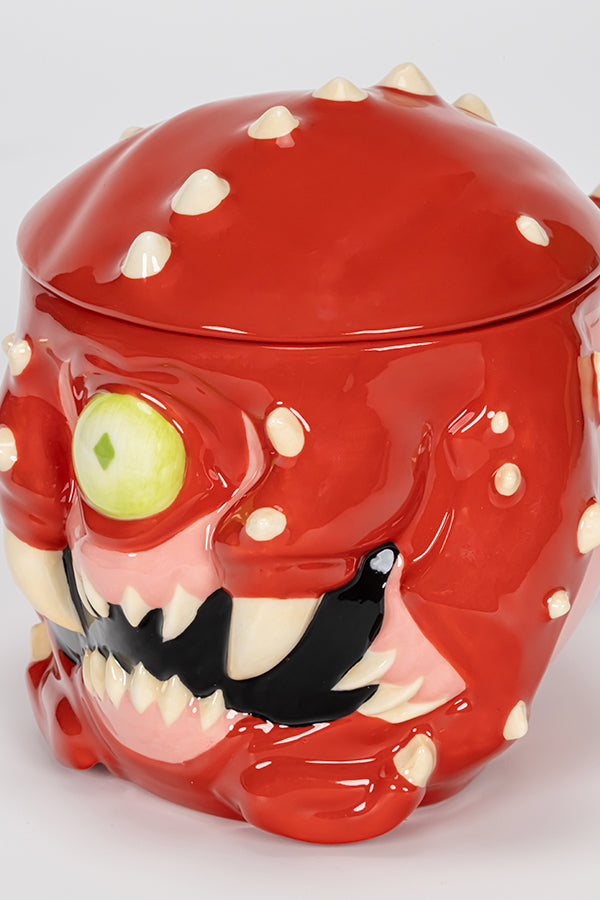 Shipping costs
| Country / Zone | Shipping Costs / Delivery Time (Standard) | Free Shipping for orders over (Standard only) | Free Shipping for orders over (Standard only) |
| --- | --- | --- | --- |