Skip to product information
LIMITED EDITION OF ONLY 600 WORLDWIDE
"Which do you like better? The psionic beam or the laser?"
Polite yet lethal, the Robobrains bring a humorous side to the post-apocalyptic world. Considered the cutting edge in combat robotics, Robobrains used live brains as their core processors. Developed by General Atomics with the assistance of RobCo Industries.
Without regular "maintenance", the Robobrains would soon develop personalities of their own, some erratic. This Robobrain could have been just about anyone its previous life. It's all yours now. What backstory would you give this little guy?
FEATURES

Limited Edition
Only 600 worldwide
Individually-numbered
Certificate of Authenticity Included
Height: 5.4 in (13.72 cm)
Material: Polyresin
Hand Painted
Meticulously Detailed:
Clear resin for the brain dome

slightly hazed to resemble biomedical gel

Tarnished steel cylinder chasis
2 continuous tracks with antique metal accents
Ribbed tubed arms
3 pronged hands with bronze accents
Red and silver conduits
Track indents in the dirt behind it
Displayed on black circular stand
NOT SUITABLE FOR CHILDREN UNDER 3 YEARS OF AGE
Product color may vary from the images shown due to monitor display variance.
MORE DETAILS
Fallout Video Game Merch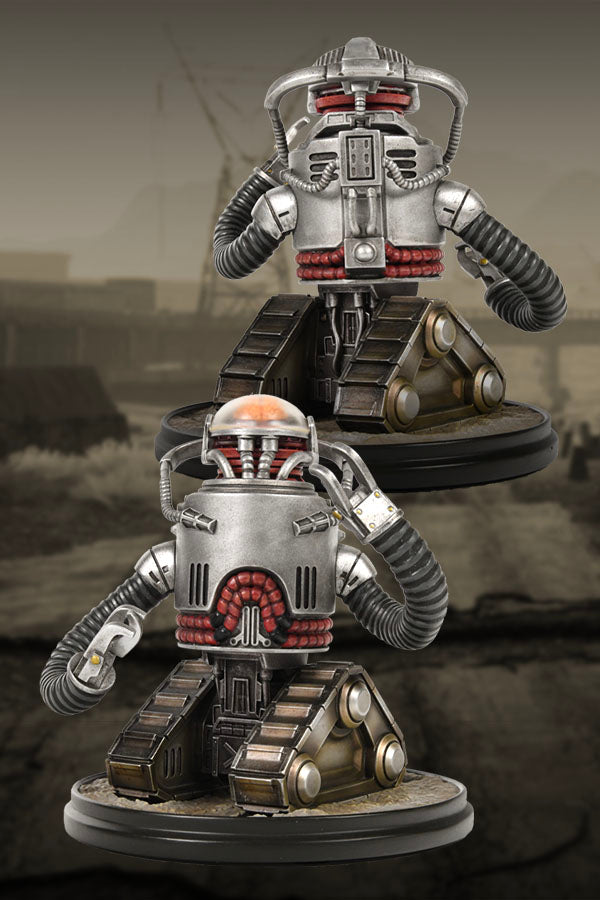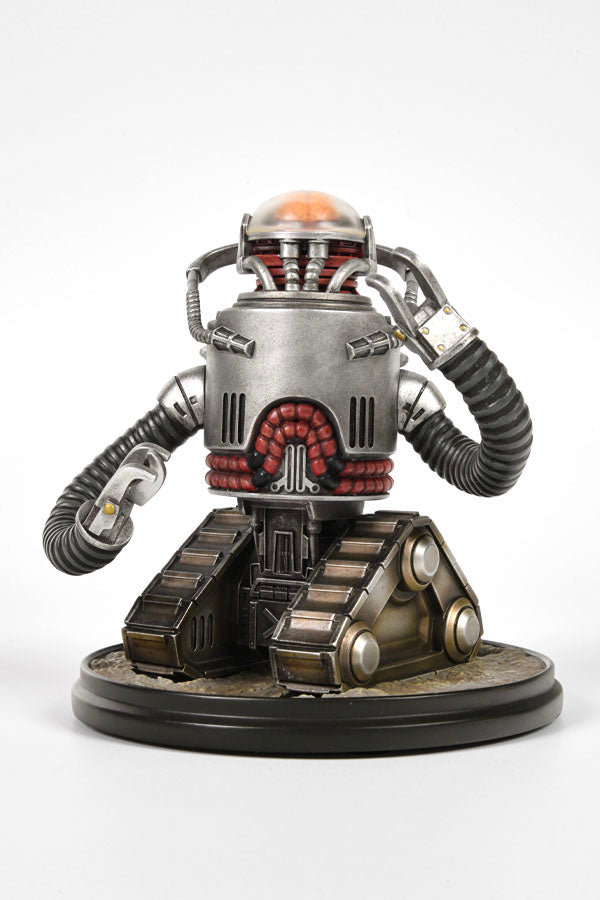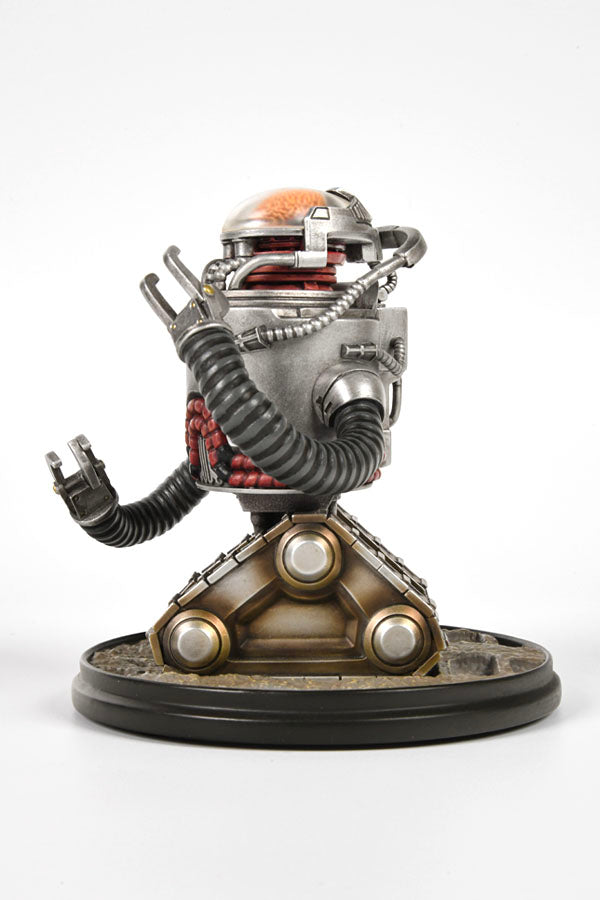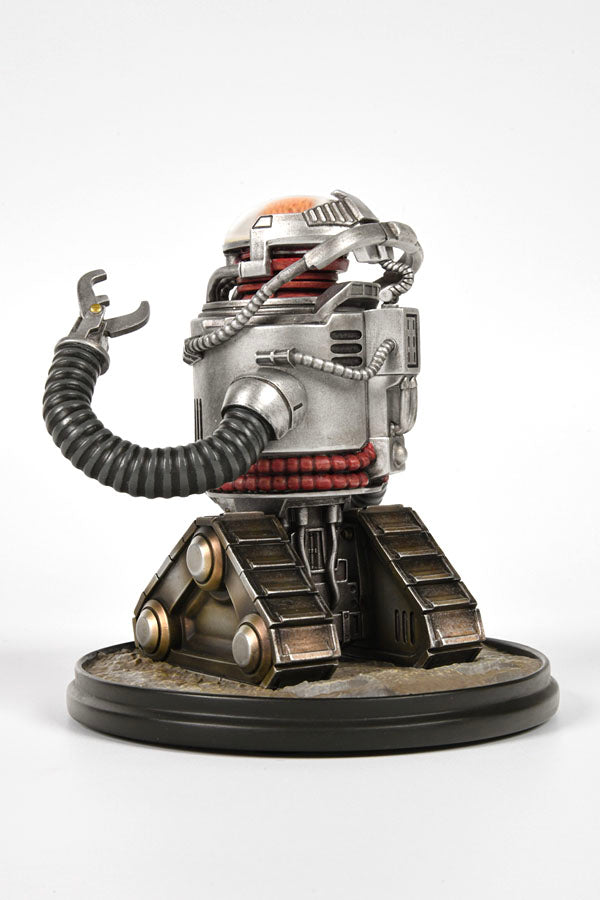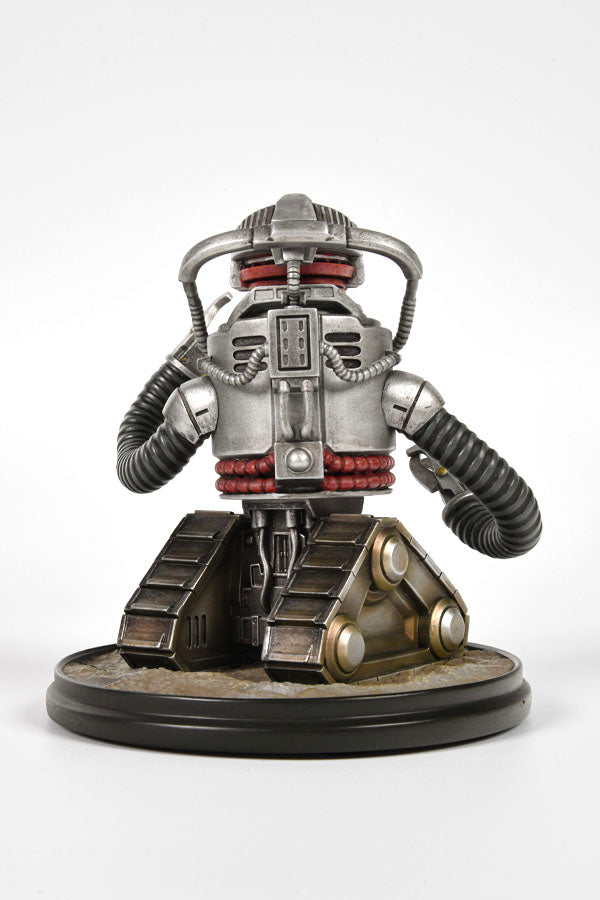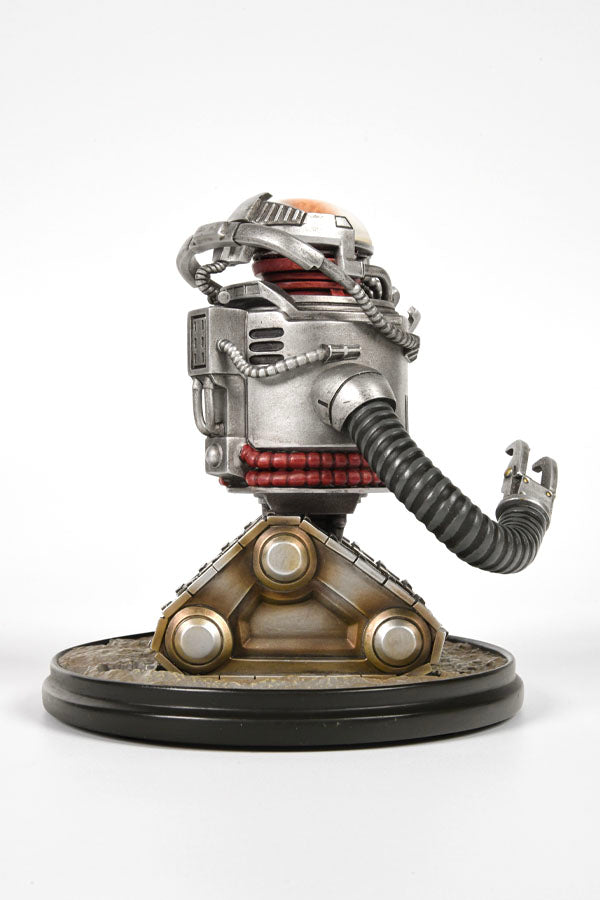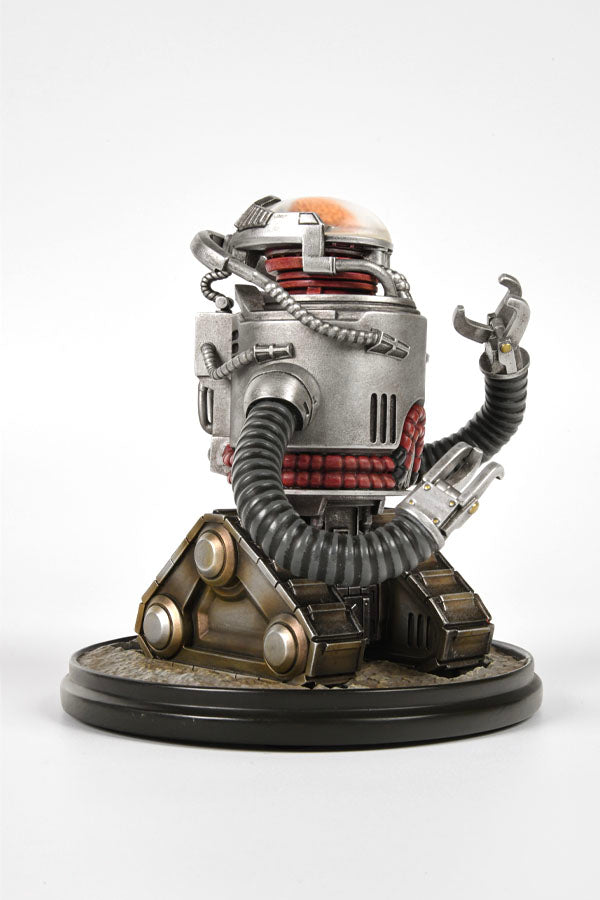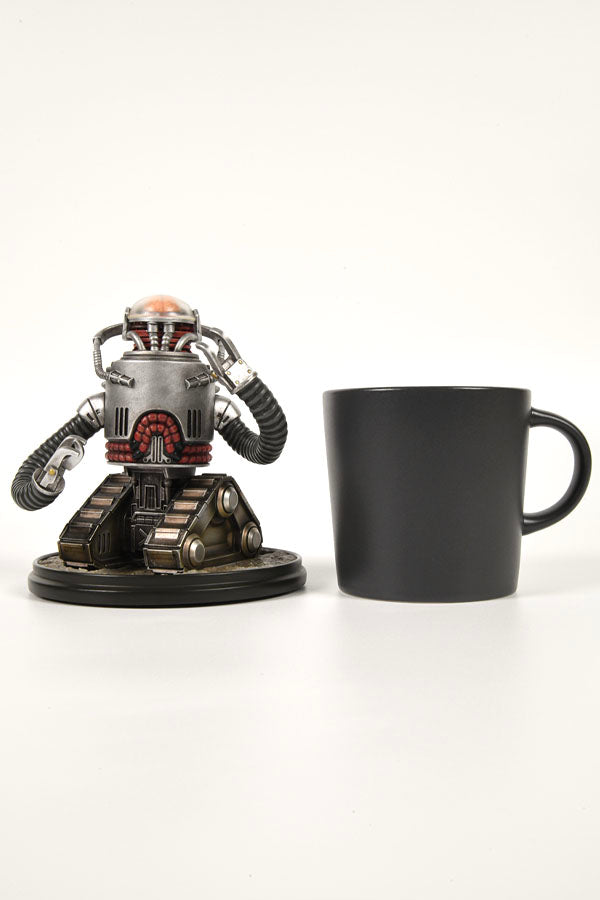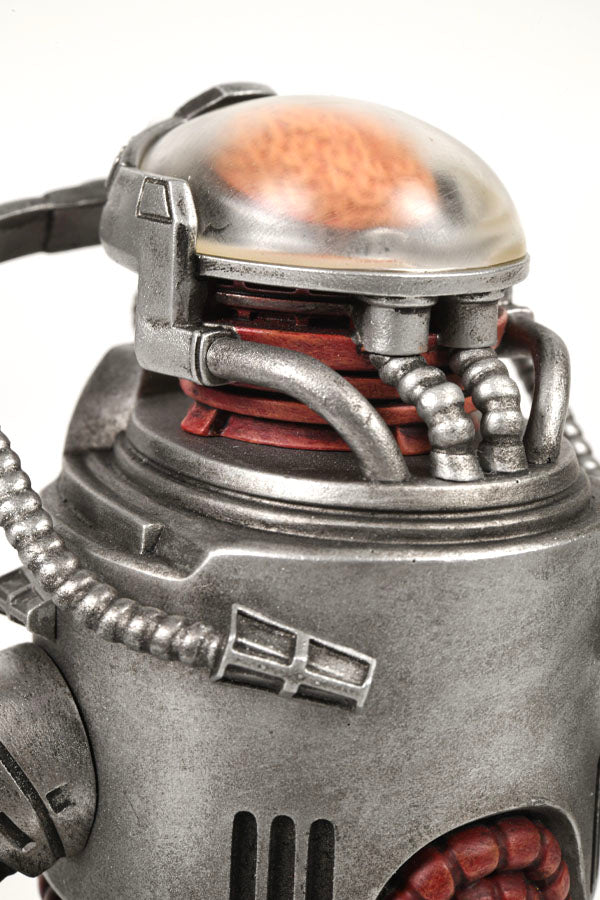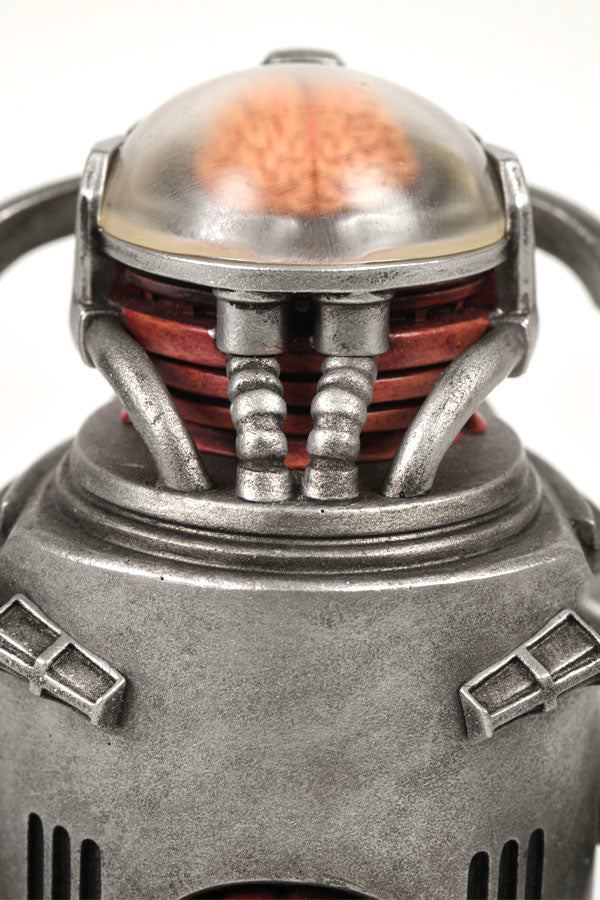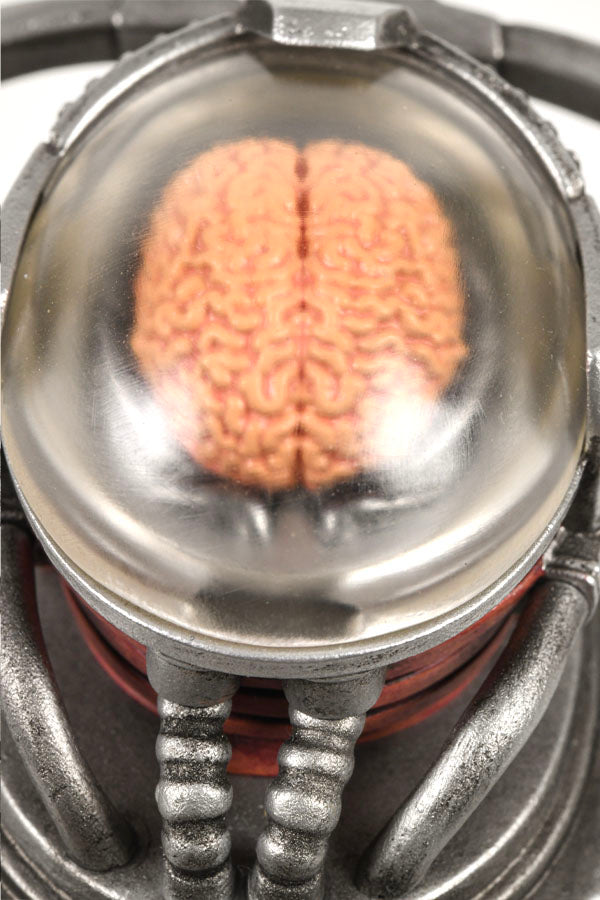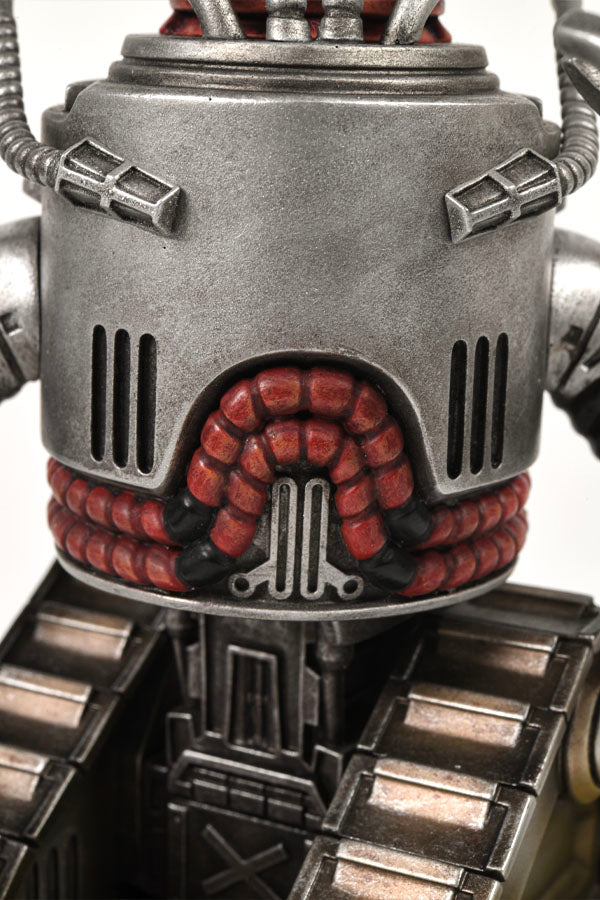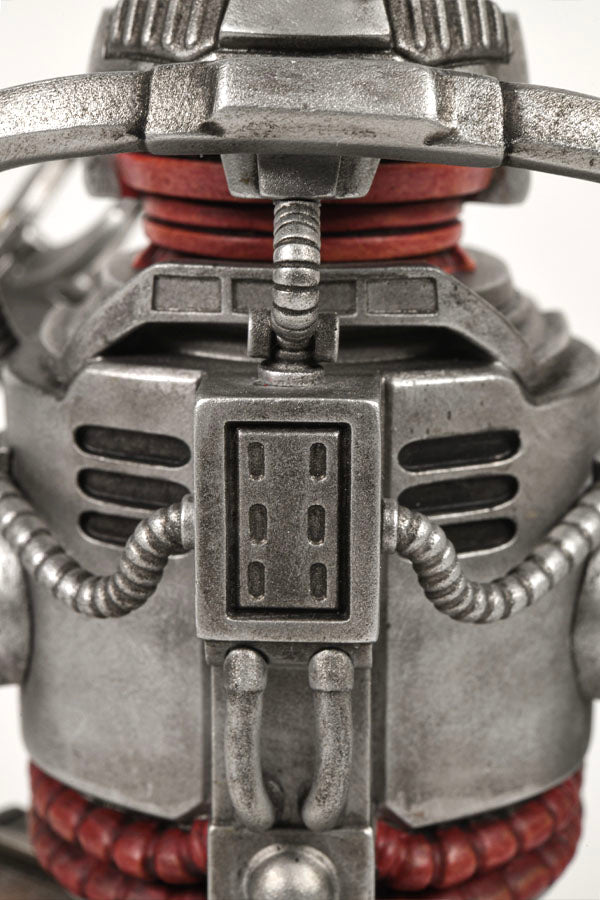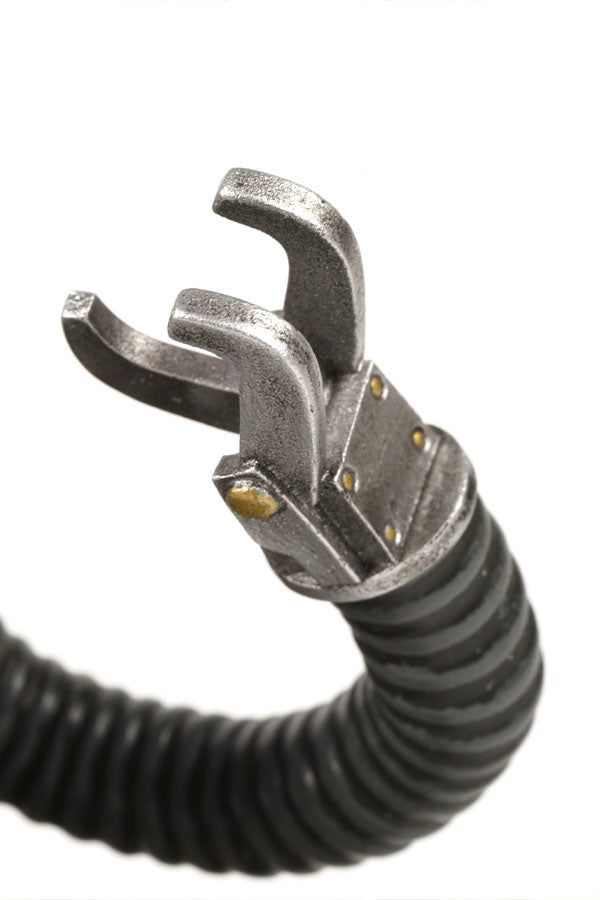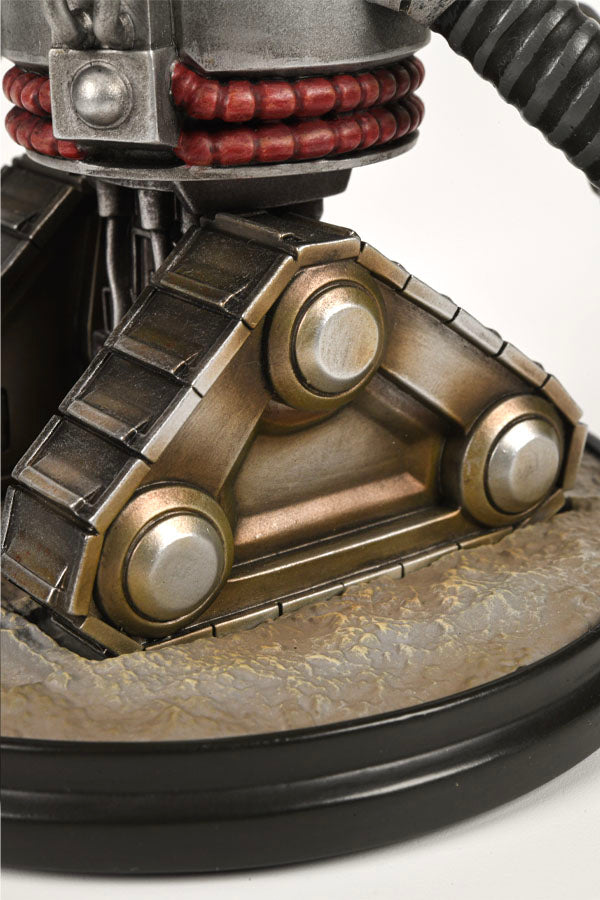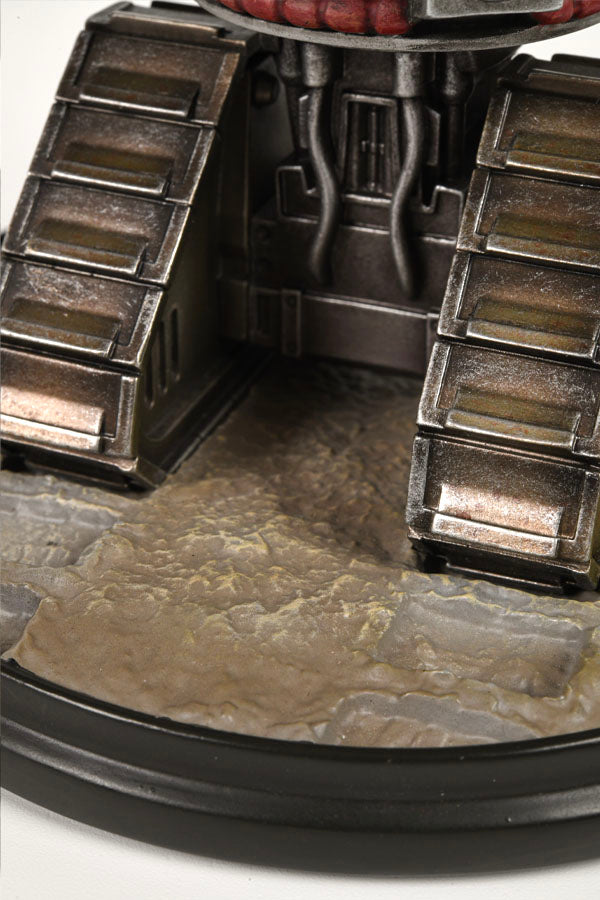 Shipping costs
| Zone | below 400 grams | 401-800 grams | 801-2000 grams | 2001 - 4000 grams | 4001 - 6000 grams | 6001 - 8000 grams | 8001 - 10,000 grams | 10,001 - 15,000 grams | 15,001 - 23,000 grams | 23,001+ grams |
| --- | --- | --- | --- | --- | --- | --- | --- | --- | --- | --- |
| 1 | 6,65 | 7,90 | 7,90 | 8,90 | 10,90 | 10,90 | 13,17 | 14,40 | 15,90 | 15,90 |
| 2 | 8,19 | 9,98 | 12,11 | 12,89 | 13,65 | 14,37 | 15,09 | 16,98 | 24,30 | 27,65 |
| 3 | 8,63 | 11,07 | 16,05 | 17,17 | 18,26 | 19,29 | 20,31 | 23,04 | 38,81 | 44,43 |
| 4 | 19,87 | 22,12 | 27,18 | 37,28 | 49,65 | 60,03 | 70,41 | 95,82 | 153,54 | 212,32 |
| 5 | 24,93 | 27,20 | 32,30 | 42,50 | 55,41 | 66,19 | 76,97 | 103,36 | 159,70 | 210,60 |
| 6 | 18,66 | 20,28 | 23,93 | 31,22 | 40,44 | 48,14 | 55,84 | 74,69 | 114,91 | 151,28 |
All rates shown in Euros. Zone 1: Austria, Germany Zone 2: Belgium, Croatia, Czechia, Denmark, Spain, Estonia, Finland, France, United Kingdom, Greece, Hungary, Italy, Iceland, Ireland, Luxembourg, Netherlands, Poland, Portugal, Romania, Sweden, Slovakia Zone 3: Switzerland, Jersey, Norway Zone 4: Canada, USA, USA FPO / APO Zone 5: Australia, New Zealand Zone 6: Japan