Skip to product information
FEATURES
Limited Edition

Only 900 worldwide
Includes Certificate of Authenticity
Hand-numbered
Highly detailed

Hand-painted
Realistic decaying flesh
Bright yellow eyes (NOT florescent or metallic)
Weathered cyber-augmentation
Measurements

Length: 5.7 in (14.78 cm)
Width: 5.7 in (14.78 cm)
Height: 8 in (20.32 cm)
Weight: 20.5 oz (581.16 g)
Hand-numbered product. The edition number on the product is based on the time you order your product. We cannot guarantee the production number you will get.
Product color may vary from the images shown due to monitor display variance and the product's hand-painted nature. 
LIMITED EDITION OF ONLY 900 WORLDWIDE
Everyone knows you shouldn't be keeping skeletons in your closet. If you had one, it should be out for all to see, ideally wearing a jetpack with missile-launchers.
The DOOM Eternal Revenant Statue immortalizes not just the likeness but the very essence of one of the game's most beloved heavy-hitters. The demon is portrayed ready to unleash a barrage of missiles from its shoulder-mounted cannons—a menacing pose familiar to anyone who's been the target of said barrage. It stands atop a boulder, portraying its propensity to take high ground during battle.
All parts of the statue - from the flesh and bones to the guts and cybernetic enhancements - are created with an attention to detail well worthy of display. There are only 900 pieces of this limited edition collectible worldwide, each with an individual number and a Certificate of Authenticity.
MORE DETAILS
DOOM Video Game Merchandise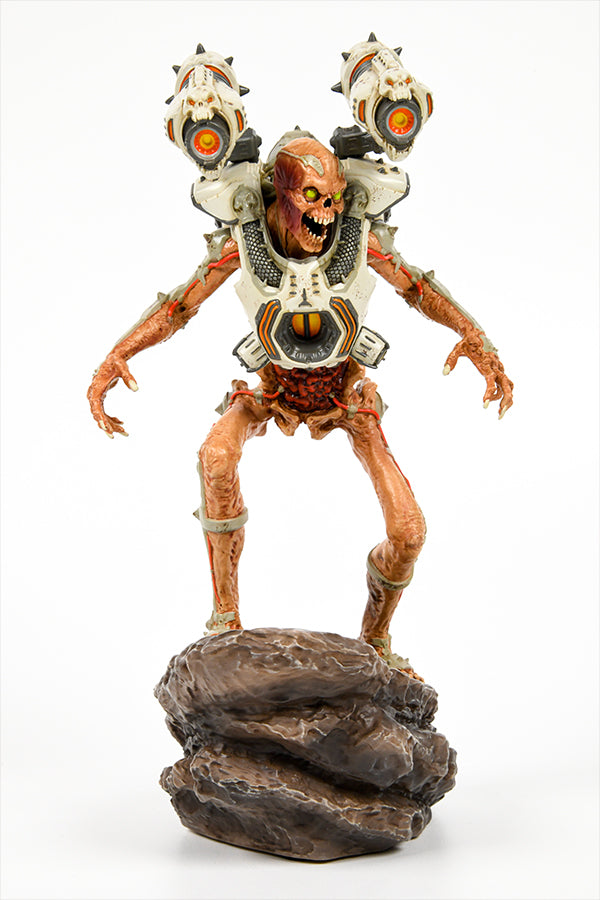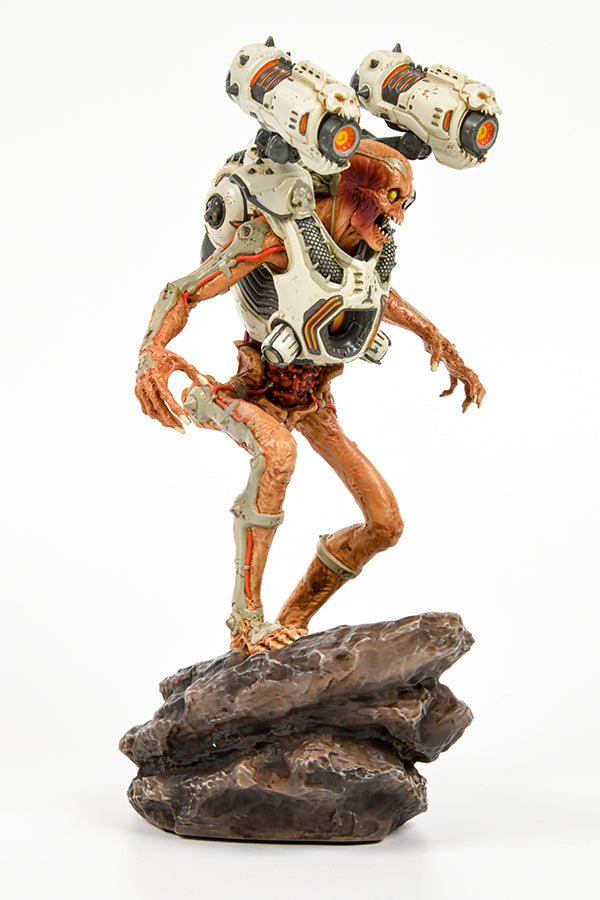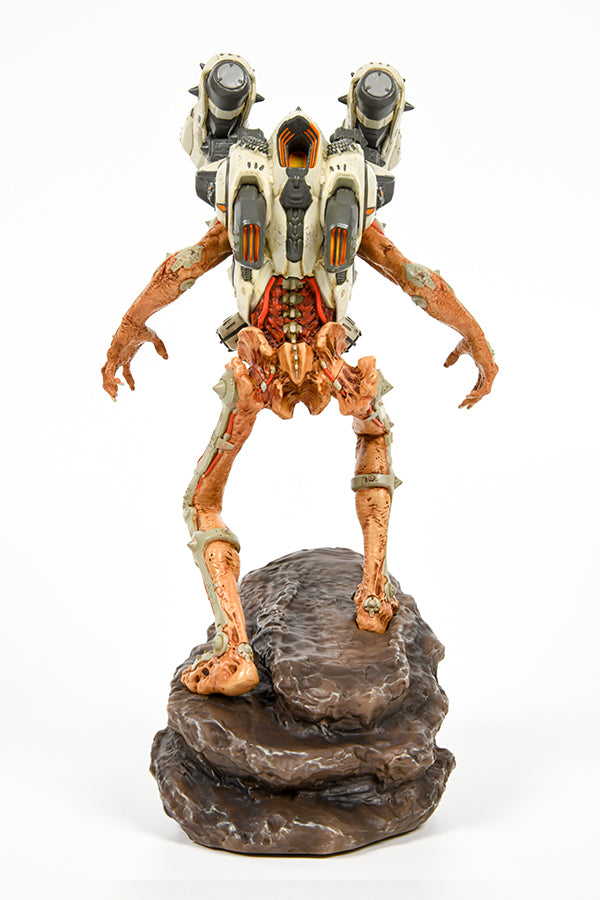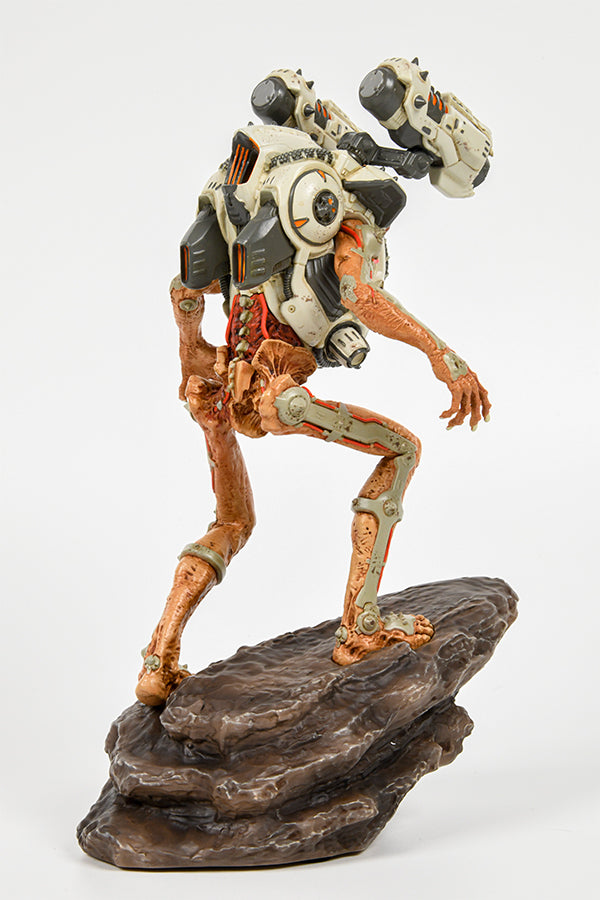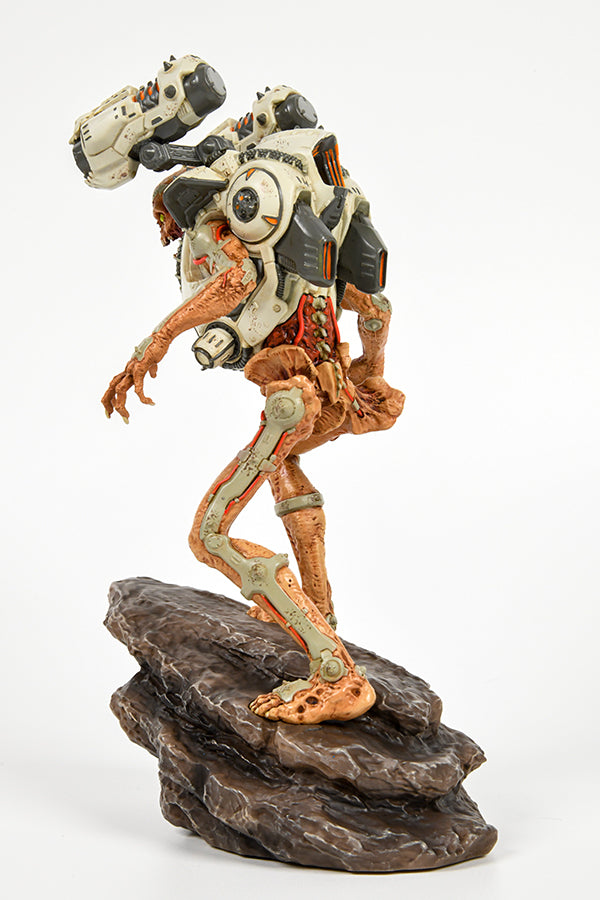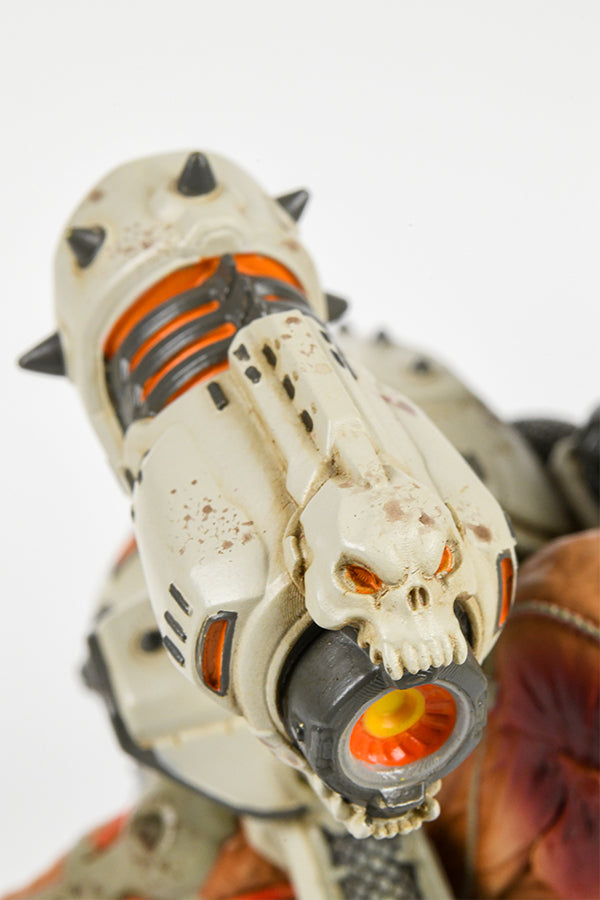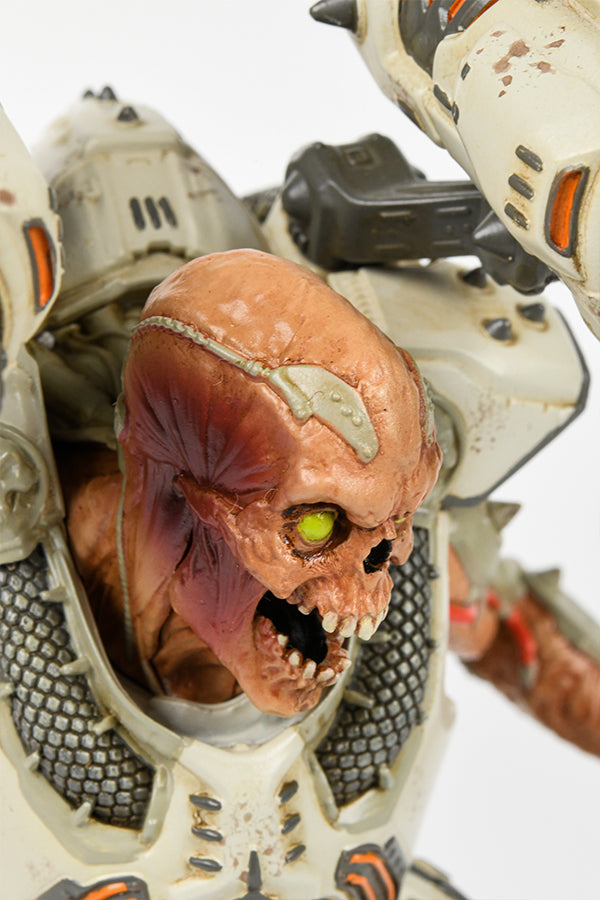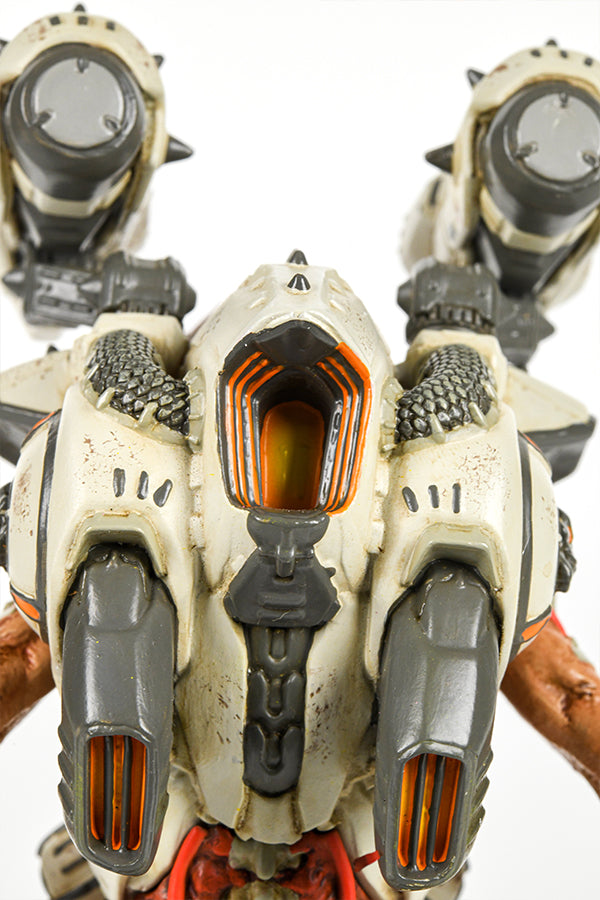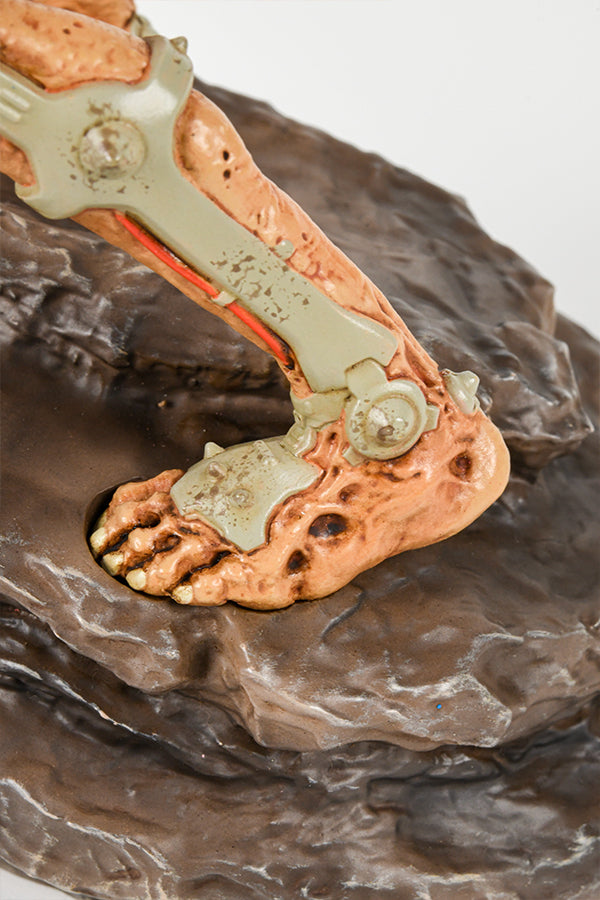 Shipping costs
| Zone | below 400 grams | 401-800 grams | 801-2000 grams | 2001 - 4000 grams | 4001 - 6000 grams | 6001 - 8000 grams | 8001 - 10,000 grams | 10,001 - 15,000 grams | 15,001 - 23,000 grams | 23,001+ grams |
| --- | --- | --- | --- | --- | --- | --- | --- | --- | --- | --- |
| 1 | 6,65 | 7,90 | 7,90 | 8,90 | 10,90 | 10,90 | 13,17 | 14,40 | 15,90 | 15,90 |
| 2 | 8,19 | 9,98 | 12,11 | 12,89 | 13,65 | 14,37 | 15,09 | 16,98 | 24,30 | 27,65 |
| 3 | 8,63 | 11,07 | 16,05 | 17,17 | 18,26 | 19,29 | 20,31 | 23,04 | 38,81 | 44,43 |
| 4 | 19,87 | 22,12 | 27,18 | 37,28 | 49,65 | 60,03 | 70,41 | 95,82 | 153,54 | 212,32 |
| 5 | 24,93 | 27,20 | 32,30 | 42,50 | 55,41 | 66,19 | 76,97 | 103,36 | 159,70 | 210,60 |
| 6 | 18,66 | 20,28 | 23,93 | 31,22 | 40,44 | 48,14 | 55,84 | 74,69 | 114,91 | 151,28 |
All rates shown in Euros. Zone 1: Austria, Germany Zone 2: Belgium, Croatia, Czechia, Denmark, Spain, Estonia, Finland, France, United Kingdom, Greece, Hungary, Italy, Iceland, Ireland, Luxembourg, Netherlands, Poland, Portugal, Romania, Sweden, Slovakia Zone 3: Switzerland, Jersey, Norway Zone 4: Canada, USA, USA FPO / APO Zone 5: Australia, New Zealand Zone 6: Japan